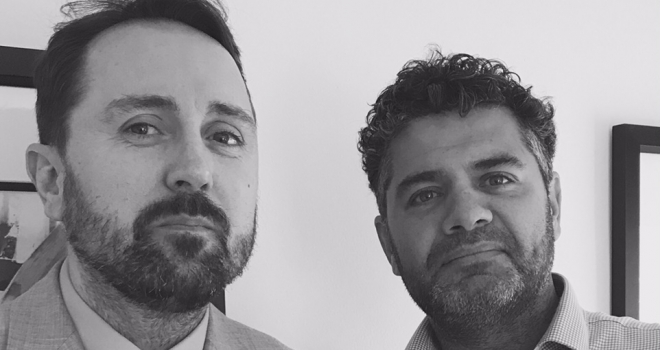 "Go higher up the LTV scale and prices have been falling for a couple of months, again more in line with market forces rather than anything the Bank of England MPC is doing."
What we can say about a BBR rise is that it tends to get the media headlines, which in turn means it gets noticed, particularly by existing borrowers who are considering their options.
Quickly after the announcement, we spoke with a significant number of existing borrowers, many of whom are on five-year fixes and are a year or so away from the end of those deals. To a client, every single one of them wanted to know whether it was worth them remortgaging early and paying the last-year ERC in order to fix again as 'rates were going up'.
Now, had they come to us a couple of months earlier, that might have been a very serious consideration but if we wanted a view on how quickly our market can change, then these cases/scenarios showed it. Back in Sept/October, the five-year fix market in particular was super-competitive at the 60% LTV level with sub-1% deals available.
However, looking into the options for our clients now, it showed us there wasn't that much difference between the five-year deals they were currently on, and those they could now access. Add in the ERC payment and it simply wasn't worth their while to remortgage early.
Lender pricing at those lower LTVs has shifted slightly, but that had happened prior to the BBR move, more perhaps in anticipation of it rather than because of it. Indeed, go higher up the LTV scale and prices have been falling for a couple of months, again more in line with market forces rather than anything the Bank of England MPC is doing.
So, as we all know, depending on what part of the market you are looking at, over what timescale, you'll be able to see rates moving. And we don't suspect that's going to change to a more uniform move upwards – far from it - even if the Bank continue to decide that BBR needs to be increased in order to tackle the large inflationary pressures playing out.
However, as we know, these are unique times. Historically, rising inflation meant raising BBR to try and take some of the steam out of prices, but the pandemic environment might mean that is not the right policy in the current circumstances. Inflation is unlikely to come down in 2022 but the forecasts are that it will in 2023 and beyond – might the Bank feel it only needs to act sparingly therefore during the 11 or so months ahead?
And of course, from a mortgage perspective, BBR tends not to exert the same influence on pricing it used to. The fact of the matter is that many deposit-taking institutions are sitting on cash saved during the pandemic which they absolutely need to lend or find a home for. Why else would Starling Bank be buying lenders like Fleet Mortgages and mortgage books, for example?
Then we have the vast majority of specialist lenders who are reliant on the capital markets, and its costs, for their funding in order to price their products accordingly. Plus, of course, right across the piece we have an incredibly competitive market at present and this is only likely to get more congested. The talk is of five, possibly more, new lenders moving into buy-to-let in 2022 alone.
So, even in a situation where the Bank might continue to inch BBR up at regular intervals, the foundations of the market seem to indicate that pricing will remain both low and competitive. Certainly, when we look over the last couple of decades, we can see we're living through a period of incredibly cheap debt, and we have no doubt that both homeowners and investors will continue to want to take advantage of that.
What will rates do in 2022? In our view, product rates will remain low – lenders have increased (and very substantial) targets to hit this year. Add in the market's highly competitive nature and you get to a point where a shift up in terms of pricing is unlikely to get you to those targets, especially against competitors who will be willing and able to go there.