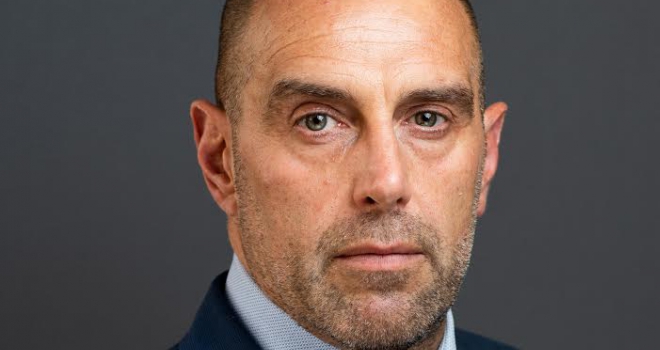 "A question remains as to whether landlords will behave in this way and begin work sooner rather than later, or delay the expense of making improvements until absolutely necessary."
Currently, domestic private rental properties must meet a minimum level of energy efficiency of an EPC rating of E. However, from 2025, all new tenancies will be require the property to have a certification rating of C or above, and this will apply to all existing tenancies from 2028.
It's a long way in the future, but is a talking point now as landlords who are refinancing onto a five-year fixed rate may want to consider raising capital at this stage to cover the potentially extensive costs of converting an E rated property to a C – not least to take advantage of the current low interest rates. The work involved in delivering such an uplift in energy efficiency could include insulating walls and the roof, upgrading the heating system and installing double or triple glazed windows, and so may require an investor to increase their borrowing to finance these improvements.
However, a question remains as to whether landlords will behave in this way and begin work sooner rather than later, or delay the expense of making improvements until absolutely necessary.
A consideration will clearly be whether making improvements to the energy efficiency of a property will deliver an uplift in rental income and capital value. Common sense indicates that a more energy efficient property will be more attractive to tenants because of the lower associated heating costs and so could potentially attract higher rent, but in reality will the impact on income justify the expenditure?
One resource that could be useful for landlords is a tool on the Halifax website that offers a high-level calculation of the cost of undertaking work to make a property more energy efficient and the resulting energy cost savings. This could provide some indication of any increased rental income that may be able to be achieved by providing tenants with a property that has lower energy bills. However, it's unlikely that landlords will be able to increase rents by the full energy savings and the cost of the work is always likely to be larger in the short term than any savings achieved.
One issue when it comes to the price achieved by more efficient properties is that surveyors value property based on an assessment of current market value, which is driven by buyer demand. The energy efficiency of the property is not a consideration in the valuation unless it leads to a quantifiable shift in that demand. Currently, we are seeing no major shift in how much buyers or renters are prepared to pay for a more energy efficient property. This may happen in the future, of course, but until it does the energy efficiency of a property is unlikely to materially influence its value – or its potential rental income. It may be some time yet before the best environmental intentions from consumers translate to a willingness to pay more from their own pocket.
There also remain unanswered questions about how regulation will impact the owner occupier market. A property with an EPC rating of E may not be able to be let out on a new tenancy as of 2025, but as it stands, it will still be able to be sold to a buyer who chooses to live in the property. The value is likely to be detrimentally impacted if the property requires work in order to be let out, making it less appealing to investors, so it will be interesting to see how this dynamic plays out.
One other consideration for investors, and one that may encourage some to carry out the work sooner rather than later, will be the lead time required to make any changes and the availability of materials and tradespeople. There will undoubtedly be a rush to make changes ahead of the deadline and, as many investors who have attempted a refurb project recently have found out, sourcing tradespeople and materials can be a lengthy and expensive process. Costs, invariably, increase in line with demand. Jumping the queue and completing any required work before demand increases may ultimately enable landlords to carry out the work more efficiently.
Whatever trends we see in landlord behaviour over the coming year, it's important to understand the individual considerations and concerns of your investor clients, so strike up the conversation and make sure they are aware of their options – even if they do choose to hold off on starting any renovations.