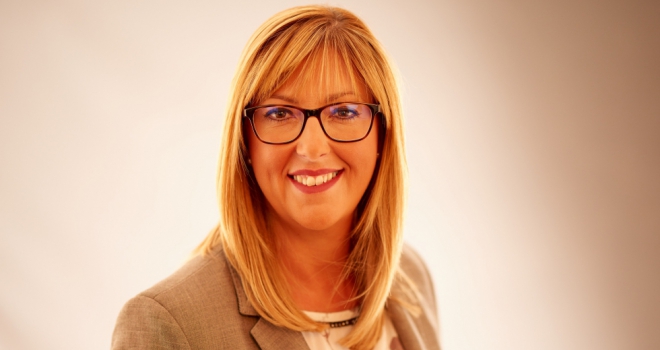 "The Bank of England raised interest rates to 0.5% as it battles to keep a lid on surging inflation and lenders were launching buy-to-let products aplenty in February."
The Bank of England raised interest rates to 0.5% as it battles to keep a lid on surging inflation and lenders were launching buy-to-let products aplenty in February. There were also new green mortgages launched and two lenders introduced First Home scheme products.
There was plenty for us to get our teeth into, so let's dive straight into the key changes.
Week one – WC 31st January
The month started with the launch of two new green products from Skipton Building Society. The new Green Additional Borrowing products, were created in line with the Green Finance Institute's Green Home Finance Principles, and one for residential properties another for buy-to-let.
The latter of these kicked off a trend at the start of February with buy-to-let taking centre stage. Aldermore launched a new product switch range for individual landlords with single units who were originated via its commercial portal.
In further positive news for brokers with landlords as clients, Mercantile Trust made significant improvements across its buy-to-let proposition and lending criteria. The lender announced top slicing is now available using surplus rental income from the landlords' portfolio and there is no minimum income.
Dudley Building Society launched a new mortgage product in support of the government's First Homes Scheme. The five-year fixed First Homes product is available at up to 90% LTV at 2.99% and it has a maximum loan size of £225,000 for locations outside London.
The Government's First Home scheme in England allows first time buyers to purchase a new build property at a discounted purchase price under a resale price covenant. The discount - which will be a minimum 30% - must be passed on if the property is sold in the future.
Precise Mortgages announced it is speeding up its valuation process and it will immediately instruct valuations from the full case submission stage to give brokers quicker turnaround times.
Week two – WC 7th February
The second week of February started with news in the bridging sector, with Precise Mortgages introducing a new range of bridging finance products featuring its lowest ever rate. There was also good news for older borrowers looking for bridging loans as Precise also increased its maximum age to 85 at the end of the term on regulated products.
Vida launched a range of limited-edition residential and buy to let products for purchase and remortgage, with all products available for home movers, remortgages or first-time buyers.
There was also more positive news for buy-to-let brokers as West One Loans' buy-to-let range was added to Knowledge Bank's criteria search platform. West One has recently revamped its buy-to-let criteria, and now brokers will be able to search Knowledge Bank for all the latest updates.
There was more take-up on the Government's First Homes scheme, with Halifax Intermediaries now accepting applications. In addition, Nationwide increased the maximum LTV for its Helping Hand mortgage to 95%, up from 90%, to boost affordability for first-time buyers. Nationwide also allows borrowers to borrow up to 5.5 times income, the limit is usually 4.5 times income.
Week three – WC 14th February
Cupid brought good news for first-time buyers on Valentine's Day with Skipton Building Society increasing LTV to up to 90% on new build flats. Previously the limit was 85% and this increase is part of Skipton's plans to help first time buyers get a foot on the property ladder.
The Finance & Leasing Association released its latest figures which reported a 44% increase in second charge lending in 2021. Capitalising on the increased popularity, Norton Home Loans introduced a new second charge mortgage product with a maximum LTV of 80%.
The Bank of England interest rate rise was beginning to impact rates with HSBC, Barclays and Accord increasing pricing on residential products.
Week four – WC 21st February
In the final week of February, Foundation launched a Professionals residential product range, where clients can borrow up to six times income if they are in an eligible profession.
There was more positive news for buy-to-let brokers from Skipton Building Society, LendInvest and TSB. Skipton announced clients can now use 100% - previously 50% - of clients' rental income towards affordability for residential and standard buy-to-let mortgages.
TSB increased the maximum loan size for mortgages up to 75% LTV to £1m and LendInvest launched a long-term ten-year fixed rate buy-to-let product. LendInvest also repriced its existing products following the Bank of England rate rise.
Clydesdale Bank amended its new-build criteria to accept cash incentives of up to 5% of the purchase price, up to 90% LTV. This includes cashback deals, stamp duty contributions and payment of professional fees. The lender will also accept non-cash incentives without impacting the loan amount.
February was an incredibly eventful month for brokers. With the Bank of England increasing base rate and lenders reacting accordingly, the winds of change were blowing through criteria and products. This was particularly true for the buy-to-let sector with new products and changes every week. As the leading criteria database in the UK, Knowledge Bank continued to update brokers with the latest news and will continue to do so as the changes inevitably keep coming.