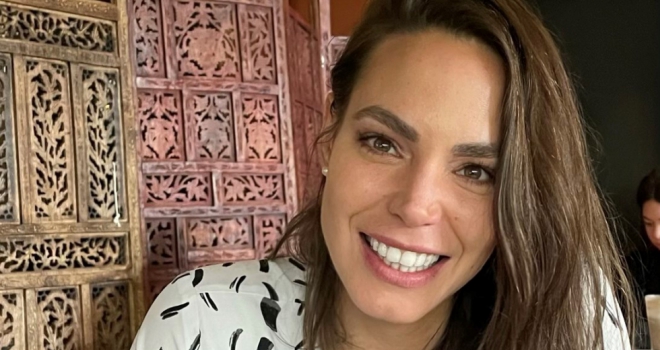 "If I could turn my new found knowledge into a career, I could not only increase my portfolio, but could also help other people to buy their dream home."
My mother died soon after I was born so I spent my first 2 years in an orphanage in Lisbon. I was adopted at age 2; my parents told me that the orphanage had told them that I was 'lively' and 'had a mind of my own'. I came to my new family and moved to the UK when I was 6 years old. Faced with their own challenges, I watched my parents work incredibly hard to make a new life for my adopted brother and I. They were a real inspiration to me, and on reflection they had already inspired one of my life goals – to build a secure family home.
Don't Listen to the Bullies
My early years at school weren't great - I was bullied and like many kids who find themselves in that situation I became the class clown to try to fit in. This didn't work; instead my behaviour spiralled out of control which led to exclusions and feelings of hopelessness.
At 16 I became a single mum and like many children who face challenges in their teenage years I was told I would never amount to anything in my life. When I look back on this time I realise that young people are very vulnerable to those around them; if they give up on them, they are at risk of giving up on themselves. Accepting the negativity of those in authority is so damaging to a person's self-esteem that they feel unable to face life challenges and make a better future for themselves. Having a wonderful son to take care of turned my life around. Knowing I would need to take care of him helped me to grow up and start to believe that, if I adopted a positive attitude, I could overcome the hurdles life threw at me. My self-esteem grew when a few weeks after giving birth to him and having a patchy attendance record, I managed to get some reasonable grades in my GCSEs.
Building Resilience
I was determined not to be another statistic as a single teenage mother and so, having left school at 16 I decided the first thing I needed to do was to get an education. I was told that I couldn't go to university as I didn't get high enough grades, and so I enrolled on a course to study at home, gaining the entry qualifications I needed to go to university. I graduated in 2015 with a 2:1 with honours. While I was at university, I studied everything I could about savings and interest rates, and money in general. It was difficult, but I had a child to raise and I was determined to make a good life for us both.
Why Property
I decided early on that I wanted to make a career for myself in the property market. I started to listen to numerous mentors and TED talks online to try to figure out how to enter the market. I was determined to build a 'back up' source of income so that I could become financially independent. I started to think that getting a property was a good place to begin by moving my savings between various bank accounts each month to accumulate as much interest as possible, I managed to save the deposit for a small house. It was a doer-upper and once I'd renovated it, it had increased its value by enough that I could refinance the house and, with the proceeds, buy another residential property to live in.
This was the start of my property portfolio and, although I had no money to continue at the time, I had my first taste of how I could make a financially secure life for my son.
I believe everything happens for a reason. I was lucky to find a great broker who was willing to advise me; opposed to just completing a transaction. He shared his expertise with me and gave me invaluable insights into how to source and arrange finance. Not only for myself but, for other people who wanted to get on the property ladder. If I could turn my new found knowledge into a career, I could not only increase my portfolio, but could also help other people to buy their dream home.
The Start of Penny House
I was in a well-paid job in pharmaceuticals when I was learning about what I would need to do to train as a mortgage adviser. I knew that giving up the job would be a risk; and some of my friends told me I was mad, but, despite the warnings, I was undaunted. I set out, not only to qualify as an adviser, but, with undoubted optimism to establish my own mortgage and protection business.
Alongside Penny House I also continued to grow my buy-to-let portfolio by buying properties that needed renovation, doing the necessary works, and then renting them out. At the beginning of 2022 and just before my 31st birthday, all my personal bills would be covered by rental income (should I get sick or not be able to work), my son, now nearly 15, would have a roof over his head.
What's Next for Penny House?
When I started Penny House, I wanted to become financially independent and work in a sector that I was passionate about. Coming up to Penny House's 5th birthday I'm so proud of how far it has developed.
In February 2022 Penny House became directly authorised with the FCA. The main advantage is that that I am now able to use a system that I have wanted to for some time. Having the right technology and systems mean I can now make both the client and adviser journey seamless. I used to work on my own securing my clients' mortgages, now, I have a great team who work alongside me. I'd like to think that I am now able to offer people who have a passion and drive to get into financial services the chance to do so, alongside the support they need to develop their careers. I have taken on board three new starters since the beginning of March and am actively recruiting mortgage and protection advisers to join the team. Penny House promotes flexible working; I am more than happy for our team to work a four-day week - if you can complete what you need to in four days opposed to five then why not?! If a person has childcare responsibilities, I will do everything I can to accommodate the competing demands of being a parent and earning a living.
The last two years have been difficult for everyone. Getting the right balance between self-care and work while living through extended periods of lockdown and isolation effected my wellbeing (and waistline). I knew something had to change so, I got fit, and lost weight; now I'm the fittest I've been for a long time. Now that I can run further than to the fridge, I will be running the Great North run in September 2022 to raise money for SCF children's charity. SCF are a charity that aims to help children from disadvantaged backgrounds. I will be volunteering to partner with them. I hope that by telling my story to young people who may be struggling with problems of self-esteem, I can encourage them to start to believe that no matter how difficult it might feel right now, life will get better, so long as they never give up on themselves.
You can visit my JustGiving page here.