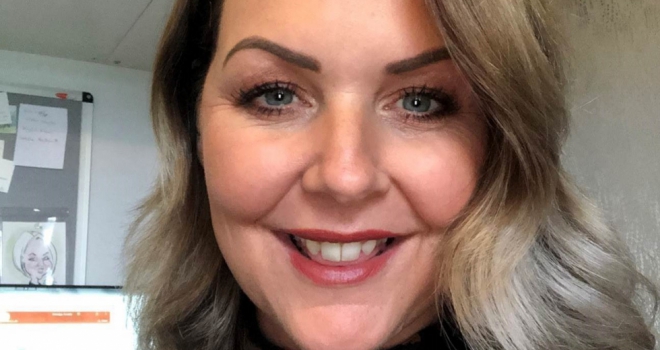 "As well as the initial mortgage stage for a first-time buyer, advisers should think about reviewing their clients home insurance at the remortgage stage too."
However, I think we can all be guilty of not considering the types of events should the worst happen to that house. I get it, we don't want to think about it, but unfortunately severe and significant events do happen and they can be very costly. The good news is we can work as a sector to make sure our clients have the products they need to protect themselves.
Thinking worst case scenario
You may be thinking this is all incredibly morbid stuff, but home insurance is there to cover a vast range of scenarios which can be incredibly expensive to fix. For example, a complex subsidence claim can cost around £30,000 to put right, repairing a flood damaged home is approximately £32,000, and an average fire claim costs around £15,000. As a major UK insurer, we're also seeing a sharp rise in thefts, with the highest number of claims reported last November since December 2019. We've also seen a 43% increase in thefts from outbuildings and office sheds following a trend in these working spaces from Covid-19.
The reality is you can't predict or anticipate these events in life, but helping clients understand these worst-case scenario events is so important to the overall protection package.
Working together as a sector
As a sector, we can absolutely work together to ensure clients have the right mortgage, protection and home insurance products, and this is where advisers play their crucial role. As well as the initial mortgage stage for a first-time buyer, advisers should think about reviewing their clients home insurance at the remortgage stage too. This can provide a great opportunity, with more and more homeowners looking to fix their mortgage through remortgaging due to the ongoing increase of interest rates. By providing the full package, not only can advisers continue to build those all-important relationships and become a trusted expert on the mortgage front, but can check a client's home insurance is up to date and ensure there is adequate cover in place.
Changing homes
Home insurance should be reviewed regularly to check it adequately suits a client's needs. For example, over the years the value their contents may increase, they may have children and want to consider accidental damage cover, or might have added an extra bathroom to the house during an extension which will need to be added onto the insurance policy should there be a leak or vast escape of water. Remembering to check through and make additions to home insurance during the busy lives we lead can sometimes prove tricky, and so helping make it easy for clients to ensure there are necessary measures in place should the worst happen and the home they've put so much love and care into is protected will help provide great value. For intermediaries, advising on home insurance can also provide a great opportunity for business expansion.
Here for you and your clients
At LV= General Insurance, as a brand we've recently entered into the intermediary market following the migration of the General Insurance division of Legal & General. We bring a wealth of experience, and have a dedicated learning and development team to help advisers with any general insurance questions. We've worked really hard to ensure our products will provide great value and protection, with two levels of cover to suit the needs of different clients and what they require at their stage in life.