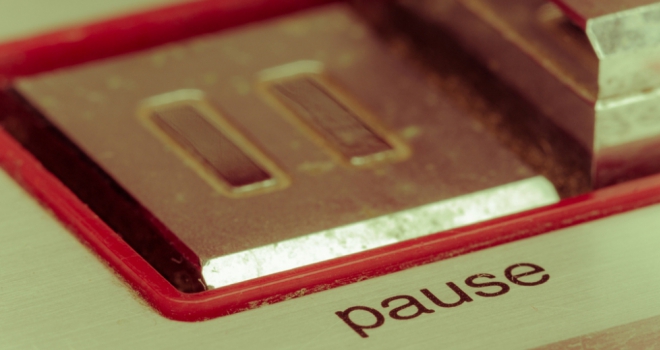 "Inflation is dropping and is expected to drop further in the coming months, so adding extra burden onto businesses and consumers is counterintuitive."
PR platform, Newspage, asked IFAs and brokers whether the Bank of England should raise rates today.
The majority were of the view that it should not.
Philip Dragoumis, director and owner at Thera Wealth Management: "Inflation is slowing all over the world, and it is slowing faster than the central bank models might expect. In the UK, a recession is a far more likely scenario than inflation this year and there is a risk that the Bank of England's policies may have overshot. Given the data up until now in the UK, a pause would be warranted. We have a very fragile economy right now post-Brexit, post-Covid and with all the political issues that followed the Truss administration last year. It would be wrong to throw the baby out with the bathwater."
Steven Rowe, director at Lucent Financial Planning: "The Bank of England should not raise interest rates on Thursday. Why? It takes six months for interest rate rises to have a noticeable impact on inflation so previous rises have not impacted fully yet. The Chief Economist for the World Economic Forum indicated that inflation pressures are expected to ease in 2023 globally. The amount of money in the system following years of Quantitative Easing and vast government interventions due to the pandemic are being reduced with global interest rates rising and QE being reversed. Meanwhile, short-term supply chain issues caused by the pandemic and energy issues are also improving, meaning there will be downward pressure on prices. For the UK, house prices are falling as fixed rates expire and people go on more expensive rates, mitigating inflation further."
Mark Hosker, mortgage adviser at Cyborg Finance: "I have mixed feelings about the Bank of England's potential interest rate hike. On the one hand, inflation remains well above target and acts as a subtle tax on the economy, causing damage. It is the Bank's job to lower the inflation rate. On the other hand, I would prefer for them to not increase the base rate at this time as households are already stretched and the effects of previous hikes have yet to fully settle. On top of that, most inflationary pressures are coming from external sources, which cannot be controlled by domestic rate increases."
Scott Gallacher, director at Rowley Turton: "Of course not. Today's high inflation is primarily imported due to higher energy prices and supply issues overhanging from the pandemic. However, the Bank of England seems intent on clobbering the poor, hard-working UK consumer into submission with higher and higher mortgage payments. Consequently, it's not hard to see why many consumers and businesses are pessimistic about 2023. By its own admission, the Bank of England expects inflation to fall back anyway. This is because inflation has mainly been imported through higher energy prices and the costs of foreign goods and services. And the prices of these won't increase at the same rate moving forward. However, I think the Bank of England thinks it needs to be seen as acting rather than letting things settle naturally."
Craig Fish, founder and director at Lodestone Mortgages & Protection: "No, the Bank of England should not raise rates on Thursday, although there's no doubt it's a difficult balancing act. Inflation is dropping and is expected to drop further in the coming months, so adding extra burden onto businesses and consumers is counterintuitive. It also needs to be noted that at the last meeting, some members thought that rates should remain the same, so clearly there is uncertainty on the committee, too. No doubt there will be an increase, though, of 25-50 basis points."
Samuel Mather-Holgate, IFA at Mather and Murray Financial: "Should they? No. Will they? Yes. The Bank of England has a simple, narrow mandate. Keep inflation to 2% and don't be forward looking. The general population is feeling the pain of sky-high inflation and the economy entering a recession. On top of this, the government feel it's the right time to heap a huge tax burden on us all, despite predictions showing we will be the only major economy to decline this year. It's time for the government to change course or be booted out. Cut taxes, allow the central bank to keep rates stable and see growth return to the economy. Unfortunately, there are no signs of either, so expect higher rates, higher taxes and a deeper recession than is really necessary. The human cost of this is more businesses going bust, higher unemployment and rising homelessness. Inflation falling in the summer in a certainty."
Riz Malik, director at R3 Mortgages: "Rates should not be increased. The UK has had to digest a number of rate hikes in a short period of time and is still doing so. The Bank of England has already predicted a significant decrease in inflation this year and next, and any further rate hikes will stifle our recovery. Things are not looking good for the UK as confirmed by the International Monetary Fund's negative outlook and we do not need an additional interest rate increase."
Imran Hussain, director at Harmony Financial Services: "The Bank of England will almost certainly increase rates Thursday. But we have already had a lot of rate increases in quick succession and households and businesses are feeling it. All a rate rise will do is add more uncertainty to the growth plans of businesses and leave families facing higher costs on any form of borrowing they plan on doing. No, the Bank should keep rates on hold today."
Nicola Schutrups, managing director at The Mortgage Hut: "I believe the MPC are likely to continue with its current trend of gradual increases to tackle rising inflation. With food inflation running at 13.8% and underlying inflation miles off the Bank of England's target of 2%, I believe an increase is needed, although not welcomed by the mortgage industry or our customers for obvious reasons. Long-term lower inflation will benefit us all across the economy, however, it is without doubt painful at a time when most consumers have less money in their pockets at the end of the month compared to a year ago. Our belief at The Mortgage Hut is that Bank Rate will peak this year at 4.5% and stay at that level for the rest of the year."
Paul Holland, mortgage broker at Henchurch Lane Financial Services: "In my opinion, the Bank of England should keep rates on hold at this meeting. Their mandate of slowing inflation was aggressively pursued throughout 2022 with countless consecutive interest hikes. This, coupled with the debacle that was the mini-Budget in September, left the market in disarray. There have been positive signs coming into 2023 with mortgage rates creeping down, a reduction in inflation and the cost of some of the main drivers of it, like fuel. Skipping an increase at this meeting will restore some much-needed confidence in the market early on in the year. If the MPC have to get to 4% or even 4.25% then this should come later in the year."
Mike Staton, director at Staton Mortgages: "No, interest rate hikes are heaping more misery on an already battered UK population. Where are these hardworking homeowners expected to get the extra funds from? It's been proven that inflation has been dropping with reductions in food, fuel and energy prices. The Bank and Government should be concentrating on reducing those costs rather than hammering us all with increased rates. It feels like the UK Government need us to be in a constant state of fear so they can control us easier. With Covid and Brexit now out of the minds of many citizens, it appears controlling us with financial strain is the next move. We haven't seen an attack on the British public this bad since the Blitzkreig. What makes this worse is the fact that we are in this situation due to the false economy created by the BoE keeping the base rate at 0.1% for far too long."
Amit Patel, adviser at Trinity Finance: "No the Monetary Policy Committee should categorically not increase rates, but it will. Inflation is sky-high for one reason only, the cost of energy. Consumers are buying only the essentials, not luxuries. Increasing rates will have a huge impact on the wider economy from homeowners and landlords to small to medium-sized businesses. The Bank of England will only add more fuel to the fire by increasing rates further, and the IMF has already predicted the UK economy will contract by 0.6% this year. Higher interest rates can impact small businesses' cash flow and their ability to borrow, reinvest, and even hire workers. The members of the MPC need to wake up and smell the coffee. Stop increasing the base rate."
Graham Cox, director at self-employed mortgage specialist SEMH: "On balance, yes, the base rate should rise, though I hope only by 0.25% or 0.5%. The danger is the Bank of England step off the monetary brakes too soon, allowing inflation to surge again. A further base rate rise will mitigate that risk. What we mustn't allow is a doom loop of wage inflation to become established, a distinct possibility with public sector workers understandably striking for better wages at the moment."
David Conway, director at Clayhall Financial Services: "Yes, inflation is still well above an economically responsible level. It needs to come down and interest rates allow the amount of money in the system to come down through increased bond sales and increased savings. Inflation is a necessary part of a thriving economy, but higher than desired levels lead to the cost of living crisis followed by unemployment and a cycle that can't be broken. The headline 'highest interest rate for 14 years' doesn't mean the cost of living crisis is expected to be worse for households and there should be context and education to calm the concerns this rate rise could bring."