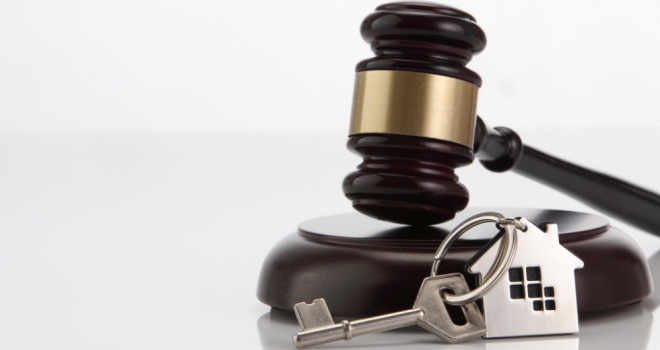 "Equity release – handled correctly by specialists – clearly has a growing place in the market, and it's my view that the level of business we're seeing will continue to grow"
The latest lending figures for the equity release market – released by the Equity Release Council back in April for Q1 – revealed that £936m of housing equity had been unlocked during that three-month period. That was an 8% year-on-year increase from Q1 2018, plus the total number of customers increased 10% and the number of new plans rose by 6%.
Given the sector was celebrating £1bn of lending during a calendar year not so long ago, you can see just how far and fast it has progressed, with many commentators suggesting that equity release, along with other later life lending options, are going to be a key market for advisers in the future. Indeed, I read just this week that later life lending is likely to double in size over the next decade.
Clearly, there are many reasons for the growth in equity release, not least the rise in borrowers taking debt into retirement, the lack of pension provision, an urge to help family members, the need to carry out home renovations to fit a retirement lifestyle, etc. And, looking ahead, it appears that more and more homeowners are now willing to access the equity in, what is likely to be, their biggest asset, in order to meet their needs and requirements in retirement.
All positive news, especially when you add in the absolute necessity for quality, specialist advice in this part of the market, which could provide plenty of opportunities for advisers.
However – and you might have sensed that I was going to go here – there can be no doubts that equity release as a sector, and a product option, is viewed rather differently, especially by the regulator. The FCA views equity release as 'high risk' and it is particularly concerned about the potential vulnerability of this client cohort, even more so when you add in the potential for mental health issues, family pressures being brought to bear, power of attorney, understanding, and everything else that might come with an older client base.
From that perspective, equity release advice has tended to be the preserve of the specialist advisory firm, carrying out this type of business and (most probably) nothing else. Now, however, with the introduction of RIO mortgages, some advisers might feel there is a 'natural bridge' across which they can travel, given that the regulator allows mortgage advisers to offer RIO products, without necessarily having their equity release qualifications/authorisation.
That has not gone down particularly well with the industry and large numbers of lenders/providers won't actually allow non-equity release-qualified advisers to offer their RIO products. However, this is not the case for all, and therefore advisers offering RIO might still see a future for them which encompasses more later life product options, including equity release.
I'll fully admit that the current set-up – RIO separated from equity release – doesn't sit particularly well with me because you have to wonder what type of recommendation is being made, if the adviser can't advise on all options? I think advisers are also uncomfortable which is probably why we've seen such a low take-up of RIO products to date.
However, equity release – handled correctly by specialists – clearly has a growing place in the market, and it's my view that the level of business we're seeing will continue to grow. That word – specialists – is incredibly important though, because this is not 'run of the mill' mortgage work; equity release already insists on the client having independent legal advice to ensure they are fully aware of what they are signing up to, and it's my belief that this should translate into specialist support for the conveyancing.
We've just recently began offering equity release conveyancing with BBH Law, a specialist in this area, and believe we can offer advisers a simple and rewarding solution for their clients. There are some formidable provider names now in the sector, with I suspect more to follow, and this type of business needs a law firm that is completely au fait with the unique, and sometimes complex, cases that are written.
My view is that whoever you use for your equity release legals, make sure they fully understand the sector and the type of cases/clients that can present themselves. This requires specialist knowledge from all concerned – through adviser/provider/solicitor and conveyancer. Any weak link in that chain is likely to prove problematic at best, and calamitous at worst.