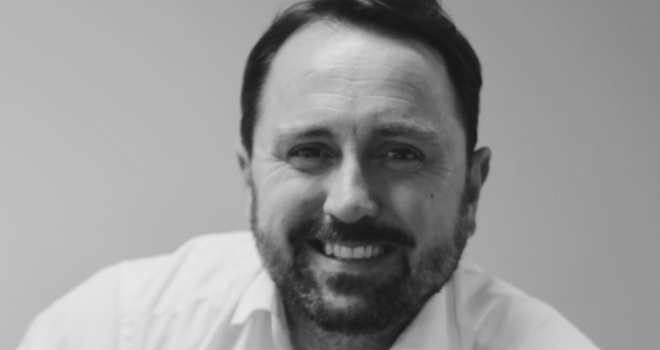 "To read in the report a recommendation that, 'Buy-to-let mortgages should be more firmly regulated and restricted' seems beyond ridiculous."
The recent Labour Party-commissioned report, 'Land of the Many', has garnered a fair amount of attention, not least because of what has been deemed a number of 'radical' suggestions on how a future Labour Government might tackle some of the key issues in the housing market.
Before we start it's important to emphasise that the recommendations are just that, and they are not necessarily a racing certainty should Labour win the next General Election – whenever that may be.
However, the report does add weight to some of the measures already announced by Labour – such as controlling rents, social housing supply, etc – so we should be prepared for many of these proposals reaching the statute book should Labour gain power.
The report provides plenty of food for thought, and there are a number of recommendations I agree with, not least (as a starting point) reviewing council tax and potentially replacing it completely.
But, for example, there are other sections – particularly when it comes to the buy-to-let market and how it relates to private sector landlords/housing stock – where you can't help feel that the authors believe the pre-Credit Crunch market still exists, rather than the current buy-to-let market which is a very different beast.
For instance, the report refers to a 'buy-to-let frenzy' – now any buy-to-let stakeholder who has been involved in the market over the past few years is unlikely to refer to any kind of 'frenzy' having taken place. Certainly, when it comes to purchase activity we've seen very subdued levels – an 80% contraction over the last three years and lenders actually coming out of this product space because of the various regulatory and taxation reforms. Whichever you cut this, it's hardly a 'frenzy' of activity.
So, to read in the report a recommendation that, 'Buy-to-let mortgages should be more firmly regulated and restricted' seems beyond ridiculous. Would they like buy-to-let 'regulated and restricted' out of existence all together? Are they not already aware of those regulations and the fact that pretty much all buy-to-let lenders are subject to the PRA's lending rules, which have meant a far stricter affordability process has to be met now to secure a loan? What about the extra stamp duty costs that have to be factored in? Or the requirements for at least 20/25% deposits/equity to secure a loan?
The report suggests the authors have not and, if I was being particularly harsh, I would suggest their view of the sector is idiotic. For example, the report states that: 'Labour should heavily regulate or reduce the availability of buy-to-let mortgages, by requiring that borrowers would need to show their existing income was sufficient to cover monthly mortgage costs'.
This is clearly a fundamental flaw in its take on the market, because it is essentially suggesting that purchasing a buy-to-let property is exactly the same as purchasing a residential home. There appears to be no understanding that this is an investment and should be treated as such – indeed, it also rehashes the 'landlord versus first-timer buyer' argument suggesting that 'it is unfair for first-time buyers to have to compete against purchasers able to rely on projected rental income', despite the fact that it is the rental income which (primarily) will determine whether the mortgage is affordable, plus lenders also have to take into account all manner of other affordability measures such as the landlords' other income(s).
The report also mentions 'speculation' like this is still a driver for landlords. Any landlord purchasing properties to let and believing they can turn a quick profit is seriously deluded. I know of no landlords purchasing in order to make a buck in the very short-term, because this strategy does not work. Buy-to-let is not a speculation-driven decision – it is a long-term investment and, again, the reports' authors do not appear to get this.
Neither do they seem to understand the importance of the private rental sector to the UK's housing market. This is no 'frenzy' of activity – in fact far from it. Many 'amateur landlords' have already left the sector and – news flash – when they have sold, they have tended to sell to other landlords, undermining the argument that first-time buyers would purchase these properties when they came on the market.
Instead, what we now have is a serious, predominantly professional/ portfolio landlord community who are in this market for the long-term, committed to providing quality properties, want good quality tenants to stay for longer durations, and welcome an environment which makes it harder for rogue landlords to thrive.
It is these types of landlords we should be encouraging, simply because UK housing needs them. But instead they have been penalised in recent times and this paper wants to double-down on that – going after landlords who wish to invest in property, predominantly for their retirement planning, while for instance, the notion of doing this in a pension is protected. Is this fair?
The impact already on the supply of quality private rental properties is there for all to see, and many of these measures announced in the report would ensure less stock, plus it wouldn't suddenly mean that vast swathes of first-timer buyers could get onto the market. The market does not work like this. There's no like-for-like magic replacement – just because landlords feel forced to sell up, doesn't meant that property moves into the hands off first-time owner-occupiers.
Beating landlords with a further regulatory or financial or mortgage-based stick will not make things better, but make things worse, and it is very disappointing (and worrying) that the report's authors have chosen to present 'solutions' based on a market that no longer exists rather than looking at the reality of the here and now.