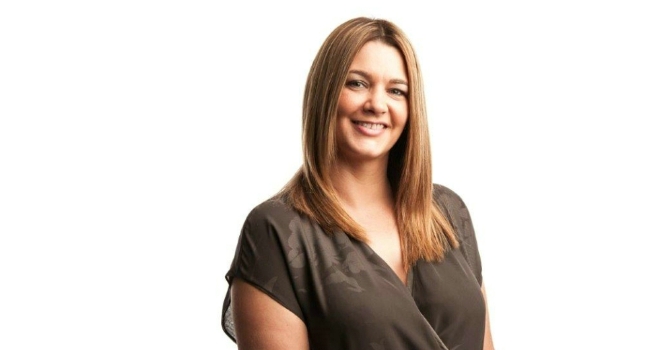 "You don't need to be an expert in bridging finance, or any specialist area, in order to be able to help your clients – you just need to partner with a business that is."
Amazingly, we still hear that many brokers are choosing to turn away clients with more complex requirements because they say they don't have the time or the expertise to identify an appropriate solution.
This is a very negative short-term view that could ultimately lead to a business losing out on significant financial opportunity as well missing out on the chance to create loyal clients and advocates by helping them when they need it most.
After all, a couple of extra questions during the fact find stage could open up many possibilities, and, if you are able to dig a bit deeper into their circumstances, you could identify an alternative solution or even additional opportunities.
If you choose not to work with these clients to find a solution, not only are you letting down your client when they most need your help, but you can be sure there will be another broker who does help them, and, when they do, they are likely take all of their business, both now and in the future.
What's more, with the continuing advance of technology, there is a risk the lower LTV mainstream business that you find easiest to place will be most at risk from self-service and the robo-adviser. If this does happen, it will be the client's with specialist requirements that remain, so it's wise to become familiar with this market now, before it's too late.
We have worked out an estimate on just how much commission a broker could lose from a client over the course of five years if you turn the business away. Here's what you could be missing out on:
Hypothetical case
Assume you are introduced to a married couple who want a £200,000 mortgage to move to a larger home. The husband has CCJs registered to his name in the last year and the wife is recently self-employed. You decide that this case is going to be complicated and say that, unfortunately, you are unable to help them.
How much potential income have you just missed out on?
Mortgage proc fees
You could arrange a 2-year fixed rate, which will give the wife time to build up a track record in her business and the husband a chance to demonstrate that his credit issues are in the past, which could help them switch to a more mainstream product.
• £200,000 mortgage with a 0.40% proc fee = £800
Two years on, you remortgage the clients and help them to release some equity from the property. They choose a 3-year fixed rate mortgage and borrow £220,000.
• £220,000 mortgage with a 0.40% proc fee = £880
Total mortgage commission = £1680
Protection
In addition to the mortgage, you advise the couple on a life policy that pays broker commission of £1,000 and mortgage payment protection insurance, which pays £160 for every year the policy remains in place.
Total protection commission = £1800
General insurance
A typical general insurance case pays just over £80 commission for each year the policy stays in place. Over the five years this works out at £400.
Total general insurance commission = £400
Counting the cost
So, in this hypothetical example, by turning away a client you could have potentially missed out on £3,880 worth of commission over five years, not to mention the ongoing client loyalty and opportunity for referrals.
Think big
This is just a hypothetical example of course, but it demonstrates the scale of opportunity from embracing the specialist market and, in the right circumstances, the opportunity can be even greater.
Larger loan sizes tend to be more involved deals with more complex circumstances and, as such, the rewards can be larger.
For example, we recently worked on a complicated deal for a £3m bridging loan. We were able to arrange the finance for a happy client who thought they didn't have any options, and the proc fee was 1%.
I'll let you do the maths to understand how much revenue you could be missing out on…
Profitable partnerships
You don't need to be an expert in bridging finance, or any specialist area, in order to be able to help your clients – you just need to partner with a business that is.
Specialist distributors can help you to select the most appropriate solution for your clients, often with access to exclusive products or lenders that would not be available to you direct. In sectors that you may touch on infrequently, specialist distributors have everyday expertise and can help you to navigate the market to ensure the best outcome for your clients.
You can choose to work with a specialist distributor in a way that best suits your business. You could work in partnership with a specialist distributor that will be able to source the most appropriate solutions on your behalf – and it won't compromise your procuration fee. With Brightstar you will receive the same, if not a similar fee as you would receive if you dealt directly with a lender, as we receive a fee in addition to the market procuration fee from the lenders with whom we work.
Alternatively, you could choose to refer the case to a specialist distributor for a slice of the fee – either way, you retain ownership of the client and any future business.
Aside from financial benefits, by identifying the most appropriate route to help all of your clients, rather than turning away those with complex circumstances, you can help them to secure the funding they need at the time they need it most. This can deliver better outcomes for your clients and your business.