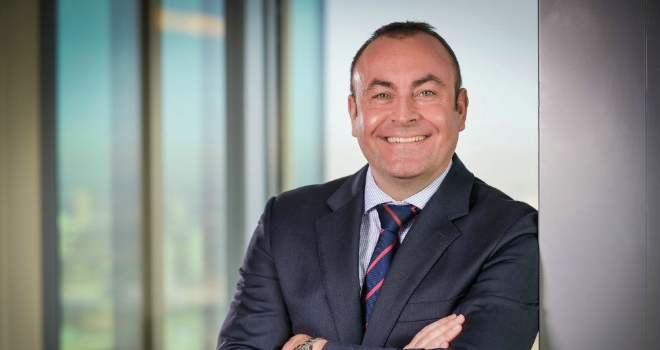 This was certainly evident if the results of Paragon's latest Financial Adviser Confidence Tracking index are anything to go by, as this showed the number of landlords remortgaging to be approaching record levels.
The index found that 52 per cent of buy-to-let mortgage cases carried out in the first quarter of the year were for landlords looking to remortgage. The figure was up 29 per cent on Q1 2015, the period prior to the wide-ranging tax changes that were unveiled in the summer budget. Over the same time period, intermediaries said they had seen a drop in the proportion of mortgage applications from first-time landlords, down from 19 per cent to 13 per cent of the total cases. Landlords remortgaging to raise funds to extend portfolios also fell, down 39 per cent to 22 per cent.
Before moving onto any Q2 analysis, let's take a moment to further reflect on additional Q1 data which has recently been released. Breaking this down into a regional perspective, UK Finance's Q1 2018 Mortgage Trends update highlighted that Wales saw remortgage figures hit a nine-year high. Scotland saw a seven-year remortgage high and homeowners in Northern Ireland saw the highest number of remortgages since the summer of 2009.
Remortgaging also continued to be prominent across much of England, with a rising number of Londoners reported to have taken advantage of low rates. There were 15,300 new homeowner remortgages completed in London over the course of the first quarter, some 4.1 per cent more than when compared to the same period a year earlier. The £4.67bn of Q1 remortgaging signified a rise of 7.6 per cent year-on-year.
Moving into Q2 2018, Mortgage Advice Bureau reported strong purchase-led activity in April and 'significant numbers' deciding to remortgage, a figure which was likely prompted by headlines predicting a May rate rise. The data stated that borrowing activity remained strong across the month "suggesting that consumer confidence was very much still in evidence", despite the Easter holiday and continued bad weather.
April figures from UK Finance backed up the 'significant number' statement by revealing that strong remortgaging growth was being experienced, with new homeowner mortgages up 36 per cent and buy-to-let remortgages up 32.4 per cent when compared to April 2017.
There was reported to be 40,800 new homeowner remortgages completed in the month, some 36 per cent more than in the same month a year earlier. The £7.5bn of remortgaging over the course of the month represented a significant year-on-year rise of 44.2 per cent.
According to Bank of England Money and Credit data, May saw the number of mortgages approved for house purchase increase by 2.5 per cent to 65,000, following three months of stagnant or declining figures. The BoE also documented that the number of approvals for remortgaging rose by 8 per cent to 51,000, its highest level since November 2017. The UK Finance Mortgage Trends Update for May 2018 also indicated strong activity levels with 36,000 new homeowner remortgages said to have been completed in the month, some 7.1 per cent more than in May 2017. The £6.3bn of remortgaging highlighted a year-on-year increase of 6.8 per cent.
At the time of writing there are no documented statistics for June, but internal figures - combined with the continued likelihood of a rate rise in the near future and a growing pipeline of maturing fixed rate deals – suggest that official Q2 figures should end on a high. And that Q3 activity should carry on benefitting from this forward momentum.
This is a factor which was further underlined in the BoE's quarterly Credit Conditions survey which offers a snapshot of how bank and building societies are preparing for and dealing with trends in the consumer credit market. The survey highlighted how mortgage lenders believe demand for remortgage finance will continue to grow in the third quarter of 2018 while house purchasing is likely to remain static.
I certainly don't disagree with this conclusion, and it's increasingly evident that many more opportunities will arise for intermediaries to make remortgage hay while the sun continues to shine.