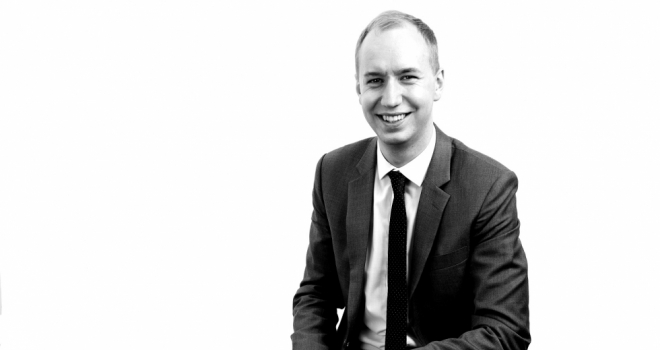 "Leadership from the HR team is vital, as they play a pivotal role in incorporating SM&CR into day-to-day culture and practices"
The Senior Managers & Certification Regime (SM&CR) will be extended to cover all solo-regulated firms from December 2019.
This move will see a broad range of firms coming into scope (almost 47,000 nationwide), from the very smallest family businesses through to large global corporates. This list also includes mortgage lenders and financial advisory firms, who now have less than a year to plan for the changes.
With so much to take on board in just a few months, navigating the new rules can, at times, seem to be an overwhelming task.
A change in approach
The SM&CR places increased expectations of responsibility on senior individuals as a way of ensuring that they are both 'fit and proper' and accountable for their actions. The rules impact processes, culture and governance with the continued aim of reducing harm to consumers and markets.
The SM&CR is not a single new ruleset, however, instead it is made up of three interconnected elements – the Senior Managers Regime, the Certification Regime and Conduct Rules.
The Senior Managers Regime requires firms to consider and define the roles of relevant individuals, ensuring they hold appropriate responsibilities and that these are clearly documented and understood. The Certification Regime will require businesses to confirm those in a position to cause potential harm to the firm or its customers are 'fit and proper', at least once a year. The Conduct Rules set minimum standards for nearly all employees who perform financial services activities.
Paving the way forward
A key priority ahead of the deadline is to set up a project team that will be responsible for implementing the changes required.
The key to success is to plan well ahead. Firms should agree the strategy, people and budget for the project team, then confirm who will lead the plan and who will be the board sponsor of the project.
Leadership from the HR team is vital, as they play a pivotal role in incorporating SM&CR into day-to-day culture and practices, as well as the central role in implementing the Certification Regime and Conduct Rules.
One of the first tasks for the project team will be to identify which category a firm falls into, specifically whether it is Core, Enhanced or Limited Scope. The FCA has laid out guidance on what constitutes a Core or Enhanced tier firm within their 'Guide for FCA solo-regulated firms'. This is important because the SM&CR applies proportionately, according to the size, complexity and potential impact a firm may have on consumers or markets.
As part of adhering to the Senior Managers Regime, companies will need to work out exactly who their senior managers are. Though this seems obvious, in practice, it has taken time to get right for many firms. It has proven particularly challenging for those that are part of a business group or complex structure (or, more complicated still, those with overseas operations or management).
The next step is to allocate Prescribed Responsibilities. This is to ensure there is a senior manager accountable for key conduct and prudential risks. Responsibilities should not generally be shared but, when they are, each Senior Manager remains wholly accountable. There must also be documentation that outlines a good reason for designating shared responsibilities. Finally, every Senior Manager needs to have a 'Statement of Responsibilities' that clearly states what they are responsible and accountable for.
While some have come to see the regulation as an added burden, the SM&CR's detailed requirements really represent opportunities for firms to revisit their corporate governance processes, strengthen systems that are working well and implement solutions to set themselves up for success.