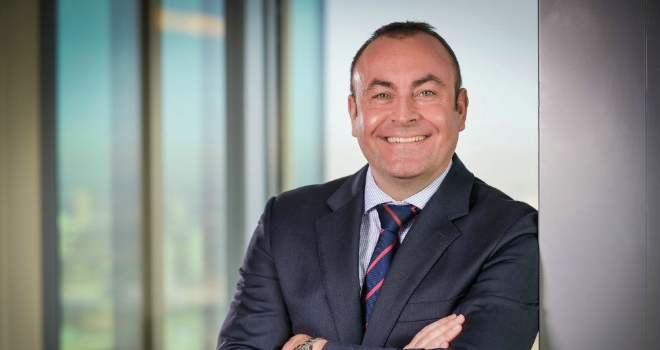 "Long-term deals are not the right option, and never will be, for all borrowers but we should not underestimate the value of lenders providing enough choice"
Looking too far forward with any real clarity is a tough ask in the current climate, and this is one of the main reasons why so many borrowers are looking for stronger levels of security – coupled with an array of options and a certain degree of flexibility where possible.
You don't have to search far in the trade press to find headlines from a variety of mainstream and buy-to-let lenders around adjusting, cutting, refreshing or even slashing their fixed rate products. Competition is particularly evident across the fixed rate market in recent weeks. According to data from Moneyfacts, the average two-year fixed mortgage rate fell from 2.48% to 2.46% over the course of the past month – up until 27 August - while the average five-year fixed mortgage rate dropped from 2.84% to 2.79% over the same period. The largest rate reduction was recorded in the five-year 80% LTV tier, which fell by 0.09% to 2.78%, followed by the five-year 70% and 85% LTV tiers, which both decreased by 0.07% to 2.99% and 2.80% respectively.
As outlined in the research the 'resurgence of rate competition has been driven by a fall in interest rate SWAPs' which has been evident across the market. This means there is sustained competition at all LTV bands, but it's fair to say that the keenest remains at the lower end of the risk curve. Although that's not to suggest lenders are completely ignoring the needs of borrowers at the high end of the LTV spectrum.
With borrowers looking for greater security around their outgoings, especially when it comes to their mortgage commitments, it's little wonder that the more medium to longer term deals are seeing a rise in popularity. It's not so long ago that 10 year-terms were relatively rare, but Moneyfacts data now suggests that there are currently around 150 10-year fixed rate deals currently on offer. Such is the perceived demand for longer-term deals that some lenders are introducing fixed rates which last for even longer.
In recent weeks we have seen the launch of a handful of 15-year fixed rate deals which offer the ability to lock-in to monthly repayments until 2034. I won't go into the details or criteria attached to these products, but it will be interesting to chart the levels of activity around these, and 10-year deals for that matter, in the upcoming weeks and months.
Long-term deals are not the right option, and never will be, for all borrowers but we should not underestimate the value of lenders providing enough choice to meet a diverse range of borrowing needs. It's no secret that five-year fixes are currently in vogue across the residential and BTL mortgage markets, but they are not the be all and end all. The intermediary market remains a vital link in providing borrowers with access to a range of alternative solutions which fit their long, medium and short-term needs. And the advice process will always prove a valuable asset in ensuring that the product meets their client's circumstances rather than simply making the client fit with the current trend.