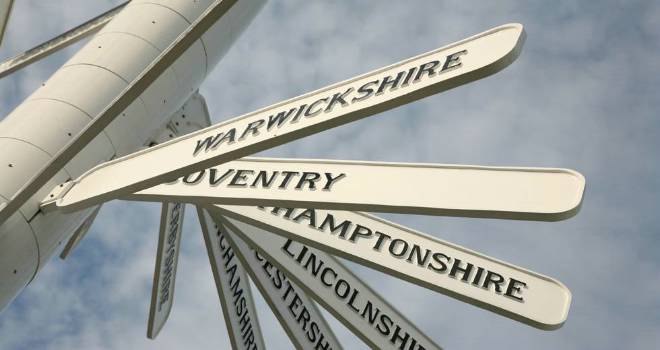 "The slowdown in London and the South East is now well established. Yet the performance of many of our key cities and regions elsewhere shows that there's still life in the market"
The rate of annual house price growth slowed for the tenth successive month in March to 0.7%, compared to 5.1% a year ago, according to new data from Your Move.
The market has significantly slowed since its peak in February 2016, when house prices were growing at 9.0% annually. However excluding London and the South East, the rest of England and Wales has seen prices grow at a more solid 2.6%.
Six out of the ten regions have recently set new peak average prices, with the North West continuing to top the table for growth. Outside London, at least nine of the major cities in England & Wales also set new peak prices in February, led by Bristol in the South West with 8.4% annual growth.
The East Midlands has now overtaken the South West as the second fastest growing market – if only just - due to strong price growth in Nottinghamshire and Leicester.
Average prices in the latter are up 3.5% annually, due not only to Bristol's performance, but also good performance from Bournemouth (6.2%), Cornwall (5.6%), Torbay (8.4%) and North Somerset (12.7%).
Conversely, prices in London fell for the third month in a row in February, dropping by 0.7% to leave the average property in the capital worth £602,539, down 1.5% on last year.
Yet even within London, there are striking exceptions to the general trend: Kensington and Chelsea, for instance, has seen prices increase by a massive 30.7% in the last year.
By contrast, other high end areas have seen big falls in the last 12 months, including a 15.9% drop in prices in Wandsworth, 14.7% for Richmond upon Thames and 11.4% in the City of London.
However overall, Your Move says there's significant strength across the market in England and Wales. Almost three quarters (79 of 108) unitary authority areas recorded price rises over the last year, and 35 set a new peak average price in February.
Oliver Blake, managing director of Your Move and Reeds Rains, said: "The slowdown in London and the South East is now well established. Yet the performance of many of our key cities and regions elsewhere shows that there's still life in the market yet."