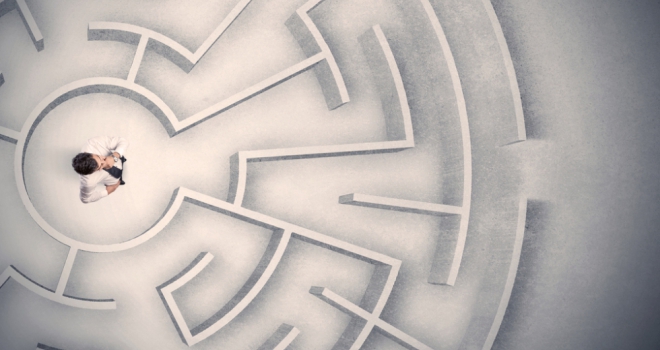 "It's vital that advisers feel confident in working in this space, as consolidation in the market has the potential to limit access to essential advice"
A third of advisers who advise on defined benefit pensions find the FCA regulations complex or unclear, according to the latest survey from Insights, Barcadia Media's independent market research portal.
Advisers at Financial Reporter's most recent Later Life Lending Roadshow were asked whether they advised on DB pension transfers.
Of the 65% who didn't, the majority of these (70%) said they weren't interested in gaining permissions and a further 6% said they didn't have any clients seeking defined benefit pensions advice.
A recent Aegon study found that 69% of advisers who are or have been active in advising on defined benefits and potential transfers say the complexity of FCA regulations is impacting their likelihood of providing advice in this area.
Of the advisers surveyed by Insights who advise on DB pensions, 44% said they found the FCA regulations clear and easy to understand but a third said they found them difficult to work within.
When asked what would make advising on defined benefits easier for advisers, two thirds said they would like more clarity around how to interpret the regulation, mirroring the results from the Aegon survey.
Insights has been developed throughout 2019 and makes use of a purpose-built digital platform upon which advisers can share their thoughts, experience and market confidence via monthly surveys.
To join the Insights mailing list and get future market research surveys straight to your inbox, visit www.project-insights.co.uk.
Financial Reporter holds dozens of webinars and broker roadshows throughout the UK each year – our commitment to supporting the professional development, education, and business opportunities of our readers.
For information on all of our upcoming events, visit www.financialreporter.co.uk/roadshows.
Financial Reporter editor Rozi Jones said: "It's clear that advisers working in the defined benefit space would like more feedback and clarity from the FCA on its increasingly complex and ever-changing regulation.
"The FCA even admitted in its final rules that respondents were 'disappointed' with its view of where the boundary lay between guidance and advice.
"It's vital that advisers feel confident in working in this space, as consolidation in the market has the potential to limit access to essential advice and provide worse outcomes for consumers."