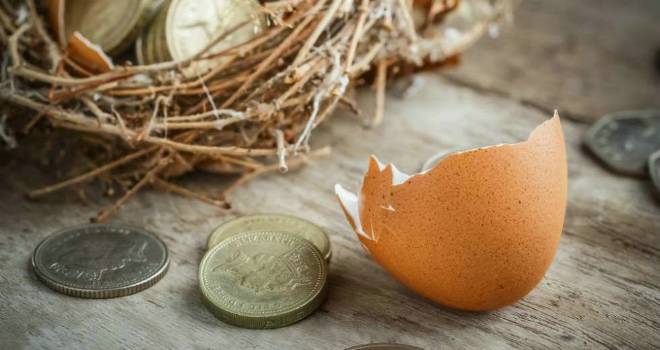 "While the government's initiative in 2017 to introduce a sum of £500 that could be reclaimed by the employee from their employer was a big step forward, it has seen limited take up thus far."
Equiniti has launched a salary sacrifice pensions advice service for employers which allows employees to claim up to £500 towards the cost of pension advice.
The new Pension Advice Allowance launched in April and enables people to withdraw £500 from their pension pots on up to three occasions to pay for financial advice, however provider take-up has remained low.
The service – which is set to be rolled out to employers in H2 2018 – will sit within flexible benefits and facilitate accumulation into a fund through monthly salary sacrifice contributions which can then be claimed back from the employer to go towards the cost of pension advice.
Due to the salary sacrifice element, employees will benefit from tax and national insurance savings of between £160 and £310 (dependent on their rate of income tax) while the employer will also profit from tax efficiencies.
The FCA's Financial Lives survey revealed that of those planning to access their DC pension in the next two years, more than two thirds (67%) have not yet taken any advice to help them understand their options and a further 9% are unsure. Yet of those that have taken regulated advice, 84% would score it between 7 and 10 in satisfaction, suggesting that cost rather than utility is deterring people from taking pensions advice.
Tim Brook, head of HR solutions platform and engagement, at Equiniti, commented: "Given the additional choice and risk the consumer has taken on since the introduction of pension freedoms in 2015, proper advice has taken on an increasing importance in educating citizens to the choices they can make with their pension.
"While the government's initiative in 2017 to introduce a sum of £500 that could be reclaimed by the employee from their employer was a big step forward, it has seen limited take up thus far. We hope our service will start to entice more employers to offer access to advice through salary sacrifice which will in turn drive employee engagement and that employees see the value of receiving pensions advice."
Andrew Woolnough, director of HR Solutions at Equiniti, added: "The response that we have seen from our clients has been immensely heartening and demonstrates the appetite employers across the country have in educating their workforce in the importance of making good pension decisions."