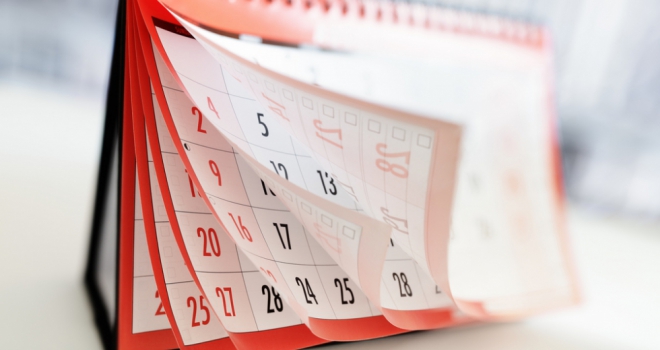 "Far from being blasé in the face of shifting mortgage trends, brokers are instead adopting a proactive, considered approach to their businesses."
Just 21% of advisers think that the growing popularity of longer term fixed rate mortgages will have a negative impact on their business volumes, according to the latest survey from Insights, Barcadia Media's independent market research portal.
Advisers at last week's Financial Reporter Buy-to-Let Roadshow were asked about their business prospects, including what changes they were planning to implement to combat the rise of longer term fixed rates.
A recent study by IMLA suggested that broker cases are down by 10%, and there is a growing conversation about how brokers will adapt to a new earning capacity due to longer terms on fixed rate products.
Almost half of respondents (47%) said the changing trends would have no impact on business, and the remaining 32% said it would actually have a positive effect.
This is despite Robert Sinclair, chief executive of the AMI, recently warning that a shift to longer term fixes will be a 'big problem' for brokers.
Speaking at FSE Glasgow earlier this year, Sinclair said some brokers will "have a big problem" in 2020-21 as the two and three-year fixes they have previously been placing won't come up for remortgage.
He believes brokers' earning capacity will begin to shift and advised firms to "think about planning for that".
Despite not being concerned with changing mortgage terms, the majority of brokers questioned (52%) did have plans to adapt their business to market conditions or offer new services in the next 12 months. Just 18% said they didn't expect to make any changes and the remaining 30% were undecided.
Of those who are planning to implement changes, the most popular choices include gaining new permissions or qualifications and offering new services or products, cited by 53% and 51% of respondents respectively.
44% said they planned on using new technology to improve client retention, 34% planned to increase advertising, and 17% want to hire new staff.
To join the Insights mailing list and get future market research surveys straight to your inbox, visit www.project-insights.co.uk.
Financial Reporter holds dozens of webinars and broker roadshows throughout the UK each year – our commitment to supporting the professional development, education, and business opportunities of our readers.
For information on all of our upcoming events, visit www.financialreporter.co.uk/roadshows.
Financial Reporter editor, Rozi Jones, said: "On the surface these figures are surprising, particularly given the ongoing rhetoric from industry experts about the impact long-term fixed rates could have on broker business.
"However the low number of brokers concerned about the popularity of longer terms could be down to the fact that the majority are regularly adapting their business models to keep up with changing market conditions. This shows that far from being blasé in the face of shifting mortgage trends, brokers are instead adopting a proactive, considered approach to their businesses.
"It's also encouraging to see that many brokers are keen to diversify into new product areas, meaning that they can offer better solutions to their clients and keep their business volumes steady amid a changing mortgage market."
Helen McKinney, head of sales for the South at Landbay, added: "Brokers need to constantly review their service so they always align with the changing needs of customers and the market. However, in my experience, certainly among the firms I and my team deal with, I see no signs of complacency on that score.
"The issue of longer term rates might indeed reduce the number of cases coming up for remortgage, but plenty can change in the intervening period. Proactive and innovative lead generation strategies, active management of existing client banks and the development of strong lender relationships will always be the key to maintaining and building new business, particularly in challenging times."