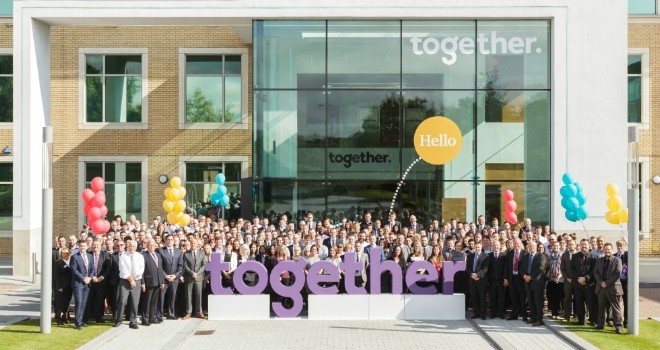 " We're delighted to be on the panel for Legal & General and look forward to introducing their brokers to our specialist products and our tailored service."
Together has partnered with Legal & General to offer its specialist finance products to the mortgage club's 6,000 registered brokers.
The lender will be offering first charge residential mortgages of up to £1 million - including capital and interest-only options, with no valuation or lender's legal fees, and options including a five-year fix as well as its specialist buy-to-let mortgages and bridging finance.
Richard Tugwell, group intermediary relationship director at Together, said: "We've been bringing common sense to lending for 44 years and can assist in many cases that the mainstream may not be able to help with; whether that's due to a complex income stream, an unusual property, a specific type of purchase such as shared ownership or right-to-buy, some sort of adverse credit, or any combination of these factors.
"The specialist lending market is seeing strong growth as more and more customers find themselves falling short of the mainstream criteria for a whole host of reasons, and that's where we can help. We're delighted to be on the panel for Legal & General and look forward to introducing their brokers to our specialist products and our tailored service."
Danny Belton, head of lender relationships at Legal & General, commented: "It is important for the Legal & General Mortgage Club to provide access to a range of lenders across all mortgage sectors to our members. As the specialist sector continues to grow, it is great to be able to strengthen our proposition by adding new lenders such as Together onto our panel. Together is recognised as a strong player in the specialist lending sector and will be a welcome addition to our offering."