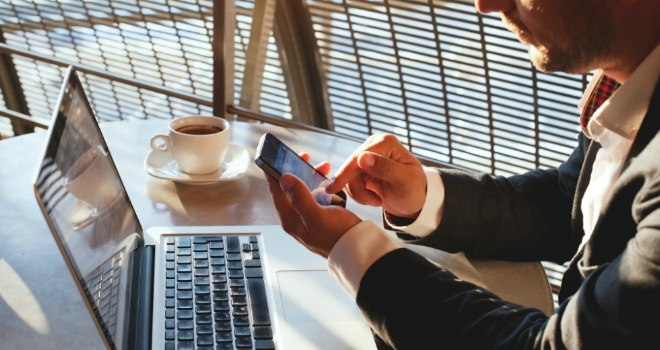 "Brokers now have around 125 days to get prepared for Consumer Duty and many will be thinking that the answer to better customer outcomes is more customer service agents"
Nivo is offering brokers free access to its mobile app and verified messaging solution ahead of the FCA's Consumer Duty deadline.
Nivo is giving firms access to its secure instant messaging, facial ID recognition and instant document scanning and transfer solution for up to five users per firm and 50 ID verification checks.

The FCA's Consumer Duty introduces a new Consumer Principle, which requires firms "to act to deliver good outcomes for retail customers". The FCA wants to see firms deliver a higher standard of customer care and go further to equip consumers to make good decisions in their interests. Firms are required to implement the rules for open products and services by the 31st of July 2023.
As part of the rules, the quality of any post-sale support envisaged in the customer relationship should be as good as the pre-sale support. For example, customers should not be waiting significantly longer for their call to be answered in relation to a post-sale issue than to take out a product or service.
Firms should also make sure that the support they provide is effective, regardless of the channel used to provide support. This means that firms should ensure their support processes avoid causing foreseeable harm and enable and support customers in pursuing their financial objectives.

The FCA have also highlighted that consistently poor or excessively slow service channels of support that do not meet the needs of customers, including customers dealing with non-standard issues, and customers with characteristics of a vulnerability, will not be tolerated.
This may include:

• Under-resourced customer helplines, for example where firms disproportionately focus on pre-sales, over after-sales, support.
• Phone systems, menus or webchats that are difficult to navigate.
• Badly designed websites or portals that make it difficult for customers to find key information online.
• Uncertainty around how or where to access support and poor hand-off processes, including where third parties are involved in its provision.
The Nivo mobile app can enable customers to engage with brokers and lenders 24/7 helping them to deliver all the information they need to progress their mortgage, second charge, bridging loan or other financial product quickly and easily.

The system is built around Verified Identity Messaging and it enables providers to shift from email, phone and paper processes, to an automated digital journey which accelerates processing and frees up staff time to concentrate on adding value and converting more business.

Nivo's mobile app enables customers to engage using secure instant messaging along with a range of fintech features such as remote biometric identity verification, e-signing, secure document gathering and automated workflows.
Damon Williams, sales director at Nivo, said: "Consumer Duty is at the top of many firms' worry lists but a digital and largely automated communication and workflow solution such as Nivo can very easily transform a business from one struggling to meet the demands of the new regulation to one at the cutting edge of broker/customer/lender communications.

"Brokers now have around 125 days to get prepared for Consumer Duty and many will be thinking that the answer to better customer outcomes is more customer service agents when actually technology which simplifies, automates and accelerates many of the routine processes required for a loan application is very likely going to be a quicker, cheaper and a more scalable solution. We expect that most firms which choose Nivo will not only solve their Consumer Duty worries, they will increase their effectiveness and improve conversions too."