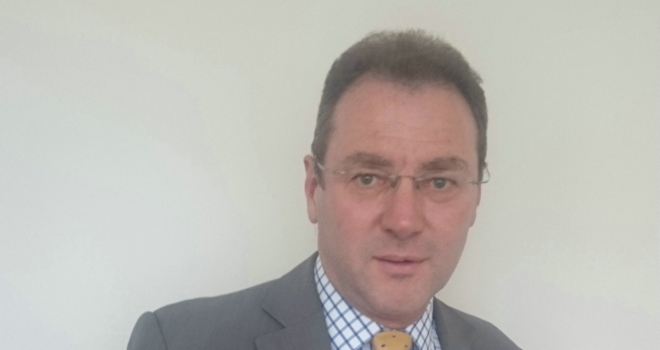 I'll be honest and say that, throughout this period, the reaction to second-charges has been mixed. In a world where the phrases 'ignorance is bliss' and 'knowledge is power', I met many practitioners who fell into both camps – some were keen and wanted to learn about the products, what their responsibilities would be under the new rules, and the options open to them regarding advice should it appear that a second-charge mortgage may appear a suitable option for a client. Others were, shall we say, less than interested.
Back then I did think those negative attitudes would slowly change the closer we got to MCD implementation, and I certainly tended to think that even those who appeared the most apathetic when it came to second-charges, would soon have to change their tune. Especially as they would, at the very least, need to signpost the existence of second-charges when a client came to them looking to refinance and capital raise.
Now of course, the MCD has landed and we've all had well over a month to bed-in our propositions. The good news, from our point of view, is that the anticipated increase in interest in second-charges has undoubtedly materialised. Advisers, in the main, have understood the merits of a second charge and why it may be a suitable option for some clients, and we have seen a mixture of DAs looking to advise themselves and use our packaging services, or a willingness to refer potential second-charge clients on to us where we would provide the full advice service.
Likewise, as you would anticipate from compliance-focused businesses, networks cottoned on to these changes early in the run up to MCD. In this case, networks (in the main) are asking their ARs to refer on to master brokers like ourselves and we have seen them set up master broker panels to allow the advisers a choice when referring to the network's preferred partners.
However, that level of engagement is not the case across the entire market. Take, for instance, a mature mortgage adviser I met recently at a round table event, who informed me that he'd "never considered a second-charge for a client in my life, and I'm not about to start now."
Now, while I can understand the first part of his comment, especially pre-MCD, it's the latter point that concerns me most. While he might never have considered a second-charge mortgage as an option, I suspect many of his clients actually have – they just haven't done it through him. Plus, when you consider the regulatory responsibilities that fall upon advisers post-MCD to at least signpost the fact that a second charge (or further advance, or unsecured loan), may be a suitable alternative to a remortgage, to make such a categorical comment as, 'I'll never consider one as an option', suggests that even where it might be a great choice for the client, they will advise clients regardless, to go down a different (probably remortgage) route. One wonders how this can be construed as looking after the best interests of that client, who came to the adviser for help, and to tap into their knowledge and experience, and does the client even know there are other, possibly more appropriate options out there?
Well, the answer is likely to be, yes they might. After all, this will be in a marketplace where interest and knowledge about second-charges is likely to grow. It is already happening in a sense as those tuned-in advisers explain the second-charge option and as client/consumer knowledge increases. One wonders how the adviser in question will react should a client of his come armed with that second-charge knowledge? Would he simply dismiss it, would he carry out the necessary research, would he have a relationship in place to deliver an accurate quote to enable him to carry out a proper comparison? I suspect not, and this is likely to mean the client eventually goes elsewhere.
Now, we're not here to disparage the adviser, but to suggest that he might wish, at the very least, to look at the second-charge options available to him. Fair enough he may not wish to advise himself on these products, but what about considering master brokers who can carry out the work for him and ensure he is acting in the best interests of his client? It seems to make sense, doesn't it?
So, the message has to be, when he is ready (or perhaps forced by client awareness) to change his mind, we will be here waiting to help. After all, better to help that client find the right second-charge mortgage from a broker he can trust, rather than leave the client to the mercy of the market.