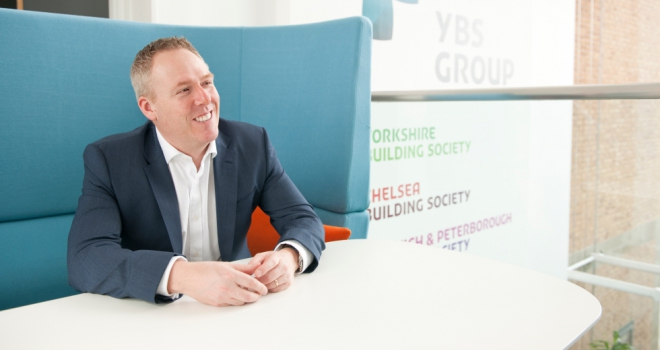 "We may see base rate increase to around 0.50% by the end of 2022, perhaps even further still, assuming we're not de-railed by the ever-evolving Covid picture."
Though much of the current situation feels familiar, with increased restrictions and undoubtedly some uncertain times ahead, dare I say there seems to be more optimism this time around.
For the advised mortgage market, there's certainly reasons to expect another busy, but great year. That said, it takes a brave person in such a volatile environment to say with any certainty what will happen in the next 12 months. But, based on what we do know, there's a few things I think we can all be keeping an eye on…
Complex cases
Borrowers' circumstances, wants and needs have for many, changed unrecognisably as a result of the last few years. Employment, health, finances and homeownership status all feeling the impact of the pandemic's turbulence.
It continues to be a difficult time for many, but contractors and self-employed in particular have not had it easy. As an industry we need to work collaboratively to continue to show support here. We need to understand their individual circumstances and help, not rule them out based on decisions made or sales lost during the pandemic.
Brokers have a major role to play – not only by using their knowledge of the market to understand who will be most willing to lend, but to also give confidence to clients that their chosen career doesn't rule them out of borrowing.
Lenders too need to adapt quickly to the changing makeup of cases. Straightforward applications will be harder to come by, so at Accord for example, our commitment to lending where it makes sense to do so and applying a common-sense approach to underwriting on all cases – self-employed included - will be increasingly required.
Going green
One area of the market that is growing in focus is 'green' lending. We've seen aspects of it infiltrate the market this year, and rightly so, but with products, initiatives and ways of lending in an environmentally responsible way being discussed and slowly introduced, there's a lot for brokers to consider.
I'm keen to see what steer the market is given here next year, what support will be available, and who will be asked to foot the bill. I know developers are working hard to create efficient new-build homes, but it's harder to retrospectively improve older houses.
Lenders are also looking at how they can help borrowers improve their EPC ratings on their homes, and landlords are having to work hard to do the same within a specific time window.
We can all personally get involved in making a difference in our own businesses, and in our homes, but with buildings accounting for 34% of all greenhouse gases in the UK, and residential property making up 64% of that, this is an issue our industry needs to face up to and support.
The economy
Homebuyers, owners and landlords may well be re-evaluating their finances following the Bank's recent rate rise. As inflationary pressure continues to build, we may see base rate increase to around 0.50% by the end of 2022, perhaps even further still, assuming we're not de-railed by the ever-evolving Covid picture.
As a result, the record low mortgage rates we've witnessed are unlikely to hang around, so I'd expect borrowers to call on the support and advice of brokers as they weigh up their options and decide whether to stick or twist.
I have no doubt we'll continue to see a strong mortgage market next year, but I think the majority of activity will take place in the remortgage and product transfer space, which provides a huge opportunity for advisers to make existing business work harder for less – especially if they are making the most of the technology and systems on offer to do the heavy lifting.
A watching brief
Lenders too will keep a watching brief on the above, and you can be sure we'll respond to any of the challenges and opportunities in the year ahead in the supportive way you'd expect. We'll continue to develop propositions and product ranges with brokers and clients in mind, we'll remain committed to investing in technology to make advisers' lives easier, and we'll look to find ways to lend, where we can responsibly do so.
As we break for the festive season, from all of us to all of you - take care, enjoy the time off and we'll see you and your clients in the New Year.