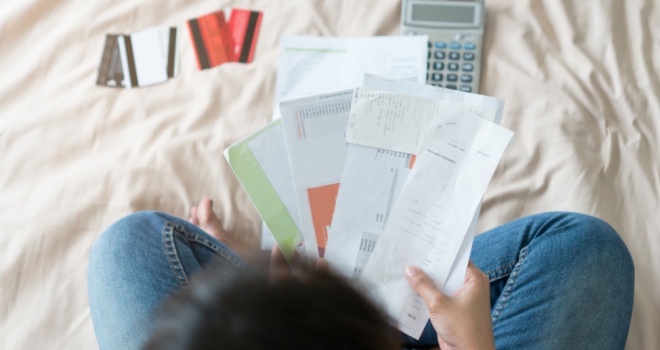 The learning objectives for this article are to:
Explain the factors that affect the growing number of people with adverse credit on their credit file
Be able to describe how COVID has impacted the finances of customers with adverse credit
Be able to tackle customer misconceptions about securing a mortgage when they have adverse credit
Last Autumn, Pepper Money commissioned YouGov to carry out a study into missed credit payments and their impact on securing a mortgage. The research was carried out at a time when lockdown restrictions had been relaxed in much of the country and the property market was reported to be booming.
It was also a time when millions of people were still furloughed by their employer, the country had officially entered recession and there were several question marks about the long -term impact of the pandemic on employment and the economy.
So, what did we learn?
Our research has estimated that there were 1.09 million people in the UK with adverse credit who were looking to buy a property in the next 12 months.
According to the research, 13% of all participants surveyed had missed payments on credit commitments; had CCJs, defaults, secured or unsecured arrears registered on their credit file; or had entered a Debt Management Plan in the last 3 years.
Based on the latest ONS projection for the UK adult population of 52.4 million this meant we were able to estimate the number of people considered to have adverse credit to be 6.81 million.
Of these 6.81 million people with adverse credit in the last 3 years, 16% said that they intended to purchase a property (to live in or let out) in the next 12 months. This equates to 1.09 million potential mortgage customers with adverse credit, who may need the support of a broker.
The impact of COVID
The research found that COVID-19 has had a more significant impact on those people who have experienced adverse credit in the last 3 years than the population as a whole. More than a third (35%) of people who have adverse credit said the amount of debt they have has increased as a direct result of COVID-19, compared to a quarter (25%) of people overall.
And 37% of people with adverse credit said their income had decreased as a direct result of COVID-19, compared to 25% of people overall. Of those with adverse credit whose income has decreased, 26% said it fell because they were furloughed, 18% had lost income through self-employment, 17% had lost their job, 15% said their income was reduced by their employer and 6% experienced a reduction in income as a result of being unwell and taking statutory sick pay.