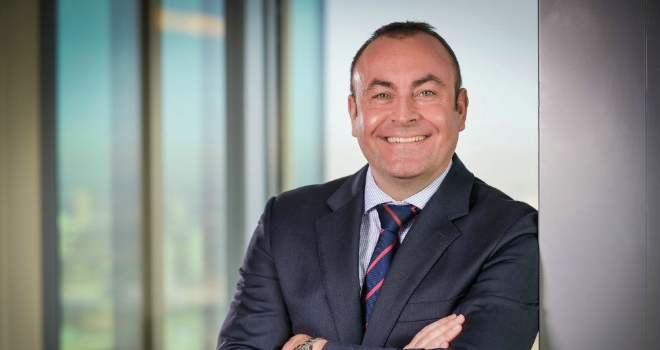 "We head into what is likely to be an extremely busy Q2 for both the remortgage and purchase markets."
On the domestic front, rising interest rates and spiralling living costs are impacting the UK population in a number of ways. Despite this squeeze on disposable income, the housing and mortgage markets remain buoyant, with homeowners carefully evaluating their monthly outgoings, including their mortgage.
Looking back to the quieter times of January, it was a somewhat sluggish start to the year for the remortgage market as instructions fell by 21%. However, as outlined in the remortgage snapshot report from LMS, this was largely down to December experiencing a barrage of activity due to an ERC date. The report also pointed out that whilst January is widely renowned as being a slow starter, activity year-on-year was actually up around 60%, with the end of the month having a particularly high run rate.
When it came to completions, the figures were far healthier as an additional 41% of remortgages completed in January, compared to December 2021. When evaluating borrower behaviour, the most popular reason for remortgaging - accounting for 29% of borrowers - was to lower monthly payments. In total, LMS reported that 49% of borrowers reduced their monthly remortgage payments, by an average of £195, and 36% increased their payment, buy an average of £231.
This end of month momentum carried into February, with research from Legal & General Mortgage Club's SmartrCriteria tool outlining a spike in remortgaging activity over the course of the months as borrowers sought to beat interest rate rises. Searches for homeowners wanting to remortgage after just six months climbed by 30%, suggesting that rises in the Bank of England's base rate to curb inflation were prompting borrowers to lock into low fixed-rate deals.
It wasn't only the residential remortgage market which experienced increased activity levels in Q1. A webinar poll conducted by CHL Mortgages in March showed that 70% of portfolio landlords expect to remortgage or consolidate loans over the next 12 months. 53% of broker respondents reported having one to five portfolio landlord clients who would be looking to remortgage or consolidate loans in 2022, whilst 16% highlighted that they had over 10 portfolio landlord clients who were likely to remortgage or consolidate loans in the coming year. This expectation was said to be largely driven by the considerable number of five-year fixed rate deals maturing over the course of the year, a trend which certainly bodes well for the intermediary market going forward.
From a residential perspective, LMS data demonstrated a 26% dip in remortgage instructions as lenders reacted to heightened levels of uncertainty around the growing cost of living crisis. This also showed a 28% drop in completed remortgages in March, which was "entirely expected" given the early repayment charge (EPC) peak at the start of April.
In summary, and in keeping with the wider economic climate on a global scale, this was a bit of an up and down period from a purely statistical standpoint. During this time lenders have had to constantly evaluate their product ranges in line with swap rate volitivity, rises in the Bank of England base rate and numerous economic factors which continue to impact affordability levels for an array of borrowers. This has led to many rate and criteria changes being made which has resulted in some homeowners adopting a wait and see policy. However, we are also seeing remortgage pipelines grow and a large number of highly competitive products remain available and accessible for an array of borrowers. And this is certainly a big positive as we head into what is likely to be an extremely busy Q2 for both the remortgage and purchase markets.