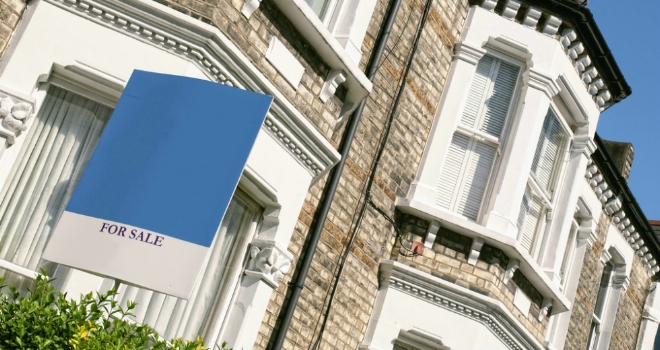 "We are seeing a reduction in growth, not a major correction as prices continue to be supported by lack of choice and a strong labour market."
Annual UK house price growth increased slightly in July to 11.0%, from 10.7% in June, and prices rose 0.1% month-on-month, the data shows.
Robert Gardner, Nationwide's chief economist, said: "The housing market has retained a surprising degree of momentum given the mounting pressures on household budgets from high inflation, which has already driven consumer confidence to all-time lows. While there are tentative signs of a slowdown in activity, with a dip in the number of mortgage approvals for house purchases in June, this has yet to feed through to price growth.
"Demand continues to be supported by strong labour market conditions, where the unemployment rate remains near 50-year lows and with the number of job vacancies close to record highs. At the same time, the limited stock of homes on the market has helped keep upward pressure on house prices.
"We continue to expect the market to slow as pressure on household budgets intensifies in the coming quarters, with inflation set to reach double digits towards the end of the year. Moreover, the Bank of England is widely expected to raise interest rates further, which will also exert a cooling impact on the market if this feeds through to mortgage rates."
Mark Harris, chief executive of mortgage broker SPF Private Clients, commented: "Housing prices continue to edge upwards, due to lack of stock, although some of the heat has come out of the market.
"Borrowers remain extremely keen to secure a fixed-rate mortgage before rates rise higher. With another rate rise on the cards as early as later this week, minds are focused on getting deals done before the cost of borrowing inevitably rises further still.
"Encouragingly, first-time buyer numbers remain strong, at 5 per cent above pre-pandemic levels. This is likely to reflect significant financial input from the Bank of Mum and Dad, as deposit levels rise along with house prices and interest rates.
"Buy-to-let purchases are also on the rise as investors look for an alternative to stock market volatility for their investments, encouraged by higher rents."
Andrew Montlake, managing director of Coreco, said: "The property market has once again defied economic gravity, with the lack of supply and the robust jobs market without doubt the key drivers. Looking forward, the resilience of the jobs market will be key. If the recession many are predicting sees unemployment rise sharply, the property market will invariably take a hit. Even then, though, the impact on prices will be limited due to to the abject lack of supply and homes being built. The lack of supply is the property market's joker, which it always plays when the game moves against it. Even though annual price growth is still in double digits, this is unlikely to continue for much longer as the age of dirt cheap money is well and truly over and the cost of living crisis saps confidence from the market."
Jeremy Leaf, north London estate agent and former RICS residential chairman, added: "The only surprise in these figures is why it is taking so long for the slowdown we have noticed in our offices over the past few months to be reflected in the numbers. But don't get me wrong - we are seeing a reduction in growth, not a major correction as prices continue to be supported by lack of choice and a strong labour market.
"However, still-rising interest rates and cost-of-living pressures are likely to have an increasing impact in the next few months."