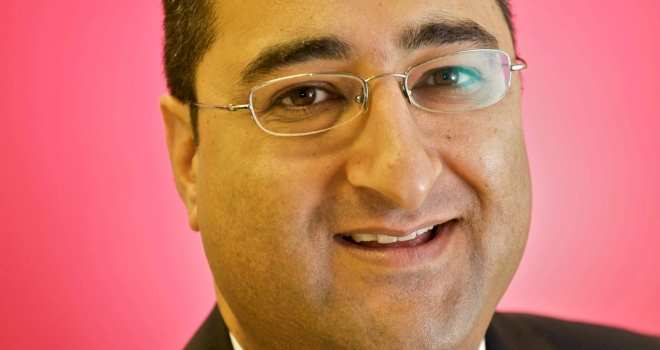 "Recent research from Post Office Money revealed that 44% of all sales cases fall through within a month of an offer being agreed."
One of the major bugbears within the mortgage and housing market is the sheer number of cases which fall through before they get anywhere near exchange or indeed completion.
Particularly when it comes to purchasing, talk to any property market stakeholder and they will have a tale to tell in terms of cases which seemed 'sure things' to go all the way, before some unforeseen circumstance cropped up and the whole thing collapsed like the proverbial pack of cards.
Think of the amount of both time, resource and money that goes into these cases and then wonder whether we have the right sort of system which can keep these aborted transactions down to the bare minimum. You'll probably come to the conclusion that we don't.
To give you some idea of what this looks like, recent research from Post Office Money revealed that 44% of all sales cases fall through within a month of an offer being agreed. And that's not just going to impact on one case, but in a chain situation where there will be multiple purchases/sales reliant on each other, this could be impacting on many more.
As a conveyancing distributor, we certainly see how this manifests itself in terms of our own business volumes – appointing a conveyancer tends to work incredibly smoothly with our platform, however there is little the adviser or indeed conveyancer can do, if there are things outside their control which cause the case to be abandoned.
It's partly because of the high number of such cases that we have always paid our advisers on exchange, rather than completion. We don't believe you should be waiting any longer than absolutely necessary – especially when the period between exchange and completion can be many weeks – and if you've had cases which have fallen through during that time, then it's even more imperative that we ensure your commission and fees get into your account in double-quick time.
The big question hanging over this of course, is how we can shift the process to ensure that the number of aborted transactions is lowered considerably. 44% of sales is a huge amount – in fact, if this is the industry 'standard' then I suspect it's far higher than most would have anticipated. There tends to be a belief that 25% of cases fall through so this would shift the goal posts considerably.
The good news is that there are plenty of workstreams ongoing which are designed to produce far better completion results. No-one wishes to mention 'HIPs' at all, but the provision of more complete upfront information is definitely on the agenda, given that people tend to pull out of transactions when they find something they don't like, either via a survey or indeed perhaps when the real truth about the property is revealed.
There has been much discussion around the 'leasehold scandal' and whether people who bought leasehold homes had all the necessary upfront information before they could make an informed decision on whether to buy or not. I suspect many did not and there will be a major push right across the board in order to get that information in the hands of potential purchasers as soon as possible, and certainly far before they fall in love with a property and put an offer in.
We have also heard a lot about reservation agreements – often used in the new-build world – as a means to bind in purchasers and sellers to a sale, with the payment of compensation to those who sign one, but then pull out without a good reason. This might well take something of a mind-shift amongst the property-owning/purchasing public, as many properties are put up for sale on a whim, simply because people are testing the market with no responsibility to go through with it, and at little cost.
The use of a reservation agreement across the board would shift the dynamic of the market and make this type of practice far less likely, given that sellers would be liable should they accept the offer and then pull out. However, if it can drop the number of failed sales – without impacting on the number of properties coming to market – then it should be explored. I believe the Government is carrying out some behavioural research on this very topic and we might expect a trial of reservation agreements later in the year.
Overall, it's important to ensure as many cases as possible complete the full journey because the cost of not doing so is huge and, quite frankly, it is wasted money that people buying/selling homes can ill afford to lose. All measures to improve this, quite shocking, 44% figure can't come quick enough.