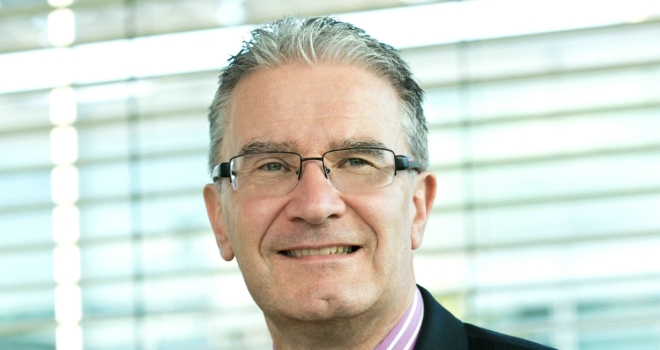 "Another big announcement – although curiously one not made in the statement itself – was around the extension of the Help to Buy Scheme up to 2021"
For a Budget which was initially thought to be rather 'housing light' in terms of measures impacting on our market, there was actually a significant number of announcements made by Philip Hammond last week.
Indeed, even if you were rather disappointed that there were not some significant u-turns or changes to stamp duty which might provide purchase impetus right across the board, then there were still plenty for industry stakeholders to get their teeth into.
Sticking with stamp duty, we had the announcement that first-time buyers purchasing shared ownership properties (up to a value of £500k) would no longer have to pay any stamp duty at all. And this wasn't just a measure to be started immediately but one that would be 'back dated' to the last Budget, which is good news for those who have bought in the last 12 months as they can now apply for a refund.
Clearly, this smacks of an oversight being made in 2017, when first-timers were effectively excluded from stamp duty on their purchases, and Hammond clearly feels that it's not just time to make right, but to ensure that no-one who has purchased a shared ownership property since then misses out.
The other stamp duty announcement was around a consultation – due to be published in January – which is putting forward a 1% extra stamp duty charge for foreign buyers of UK property. This is unlikely to be met with much push-back, although given that landlords/additional property owners have to pay 3% more, you can't help think that a hike to this sort of level is also justified; indeed, it looks like something of a slap in the face to UK landlords. Quelle surprise.
Another big announcement – although curiously one not made in the statement itself – was around the extension of the Help to Buy Scheme up to 2021 and the intention to replace it with a two-year scheme which will only be accessible to first-timers at certain regional-specific prices.
This is an attempt to address a number of the criticisms that have been laid at the door of the Scheme but it's also an announcement that gives the developers/house builders the certainty they need, rather than any cliff-edge finish. We also wouldn't be surprised to see an extension of the extension come 2023, especially if the Conservatives are still in Government, given that they tend to view Help to Buy as a major success.
Other measures too have been announced which are designed to increase the supply of new property in the UK including:
• A £635m fund for councils to help reshape their 'main retail zones' which could be used to turn retail space into residential properties.
• £500m extra for the Housing Infrastructure Fund – for councils to apply for to help build homes.
• A deal with nine Housing Associations to build 13,000 more homes in England.
• £1bn of British business bank guarantees to support SME builders/developers to build more homes.
On the face of it, the measures seem pretty significant, and no-one is going to deny that increasing the supply of new homes – especially affordable ones – shouldn't be a huge priority for this (or any future) Government. Up until now, the ball has been firmly placed in the major housebuilders' court – hence the profits they have made – but there does appear to be an attempt to help smaller builders and councils to contribute more. Of course, this is easier said than done but positive nonetheless.
One area which the Government might also seek to support is in the area of self-build. Clearly, it won't bring in hundreds upon thousands of new homes but there is a sufficient number of potential 'builders' who might be encouraged to develop their own residential homes if there was more of a stamp duty/tax incentive to do so. AmTrust itself works with societies, such as the Hanley Economic, on its self-build mortgage products by providing mortgage insurance which is built into the product, and over the past decade it has helped hundreds of borrowers/self-builders.
This is an increasingly competitive mortgage market for self-builders, and we must say that it is only likely to be attractive to a certain number of borrowers but given the Hanley, for example, lends on both land as well as construction, plus different construction types – such as traditional brick and block, timber frame, offsite manufacturer, etc – then there is a far greater degree of flexibility than many advisers/clients might be aware of. Were you to throw in some considerable Government-backed incentives – such as those already offered to private companies – then I think we might be able to grow the self-build market even further.
What we do know is that continued Government support for greater numbers of homes is required more than ever before. Eventually, the sector will have to stand on its own two feet, and in that sense it's important that we do appear to have a Help to Buy end date, however, let's ensure we look at all potential suppliers, including homeowners themselves, because their motivation to build is likely to be high if we can prepare the right ground work for them.