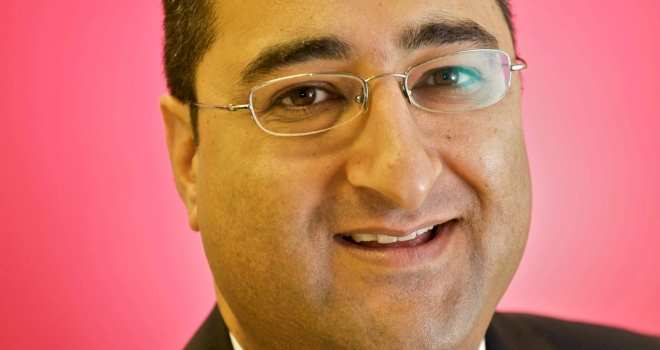 "Advisers, and certainly their clients, do not want to be working with a firm where the conveyancer works one day a week, and/or where the time taken to deal with a case can be far too long."
For those advisers recommending conveyancing firms, and using platforms like Broker Conveyancing, there has been a significant increase in the number of firms conducting, what we might call, bulk business. That is important, because while conveyancing has traditionally been something of a cottage industry, our belief is that it is via the larger firms, who carry out large numbers of cases, where clients are most likely to get a quality service and who are best placed to meet the timings required.
The quarterly Conveyancing Market Tracker from Search Acumen often gives a real insight into the levels of business being undertaken by all conveyancing firms, and this latest one is no different. If anything, it proves that the vast majority of cases are handled by the larger conveyancing firms and the progression away from lots of firms carrying out very small numbers of cases continues.
Interestingly, the latest data shows that it is firms outside the 'Top 50' who have made the most progress recently. It calls these the 'challenger firms' and there is clearly a growing amount of competition in this space – the Top 50 look likely to face much more in the way of 'peer group pressure' in the future with a number of these firms having significant and ambitious expansion plans.
The lower half of the Top 100 saw the biggest increase in transactions during quarter two this year with their cases up 23% on Q1, compared to the 'Top 50' who saw a not too dissimilar 19% uplift. Those Top 50 increased their share of the market to 20%, and there was an increase in the number of firms carrying out more than 50 transactions, up to 332. Unsurprisingly – and this has been a trend for a number of years – the number of firms carrying out less than 50 has continued to drop, now down to 3,812 from 3,870.
In the not too distant past you might have seen 5-6,000 firms carrying out some form of conveyancing work each quarter, but that is now down to 4,144. And, as can be seen, the bulk of those firms are only doing a very small number of cases – you might wonder whether such activity is sustainable, especially if you are taking a 'part-time' approach to this type of work. Advisers, and certainly their clients, do not want to be working with a firm where the conveyancer works one day a week, and/or where the time taken to deal with a case can be far too long.
We've always pushed the message for advisers to recommend large conveyancing operators who are best placed to deal with large numbers of cases, and have the specialist expertise and resources to take a case through to completion quickly. That message is as relevant as it has ever been, but it is also heartening to see the growth in the number of 'challenger' firms who clearly want to make their own mark and will ultimately provide greater choice for advisers.
One thing this type of growth and competition should provide is an ongoing commitment to excellence and efficiency. The conveyancing industry as a whole is doing much to champion and support the changes necessary to speed up the home-buying process, and with the leading firms feeling the metaphorical 'breath on their neck' from these challengers, it should drive even greater standards and quality.
The one 'fly in the ointment' here of course is the number of overall transactions and this is an issue for the entire housing market, not just conveyancers. The Search Acumen data suggests total transactions fell during Q2 from 271,500 in the first three months of the year to 241,200. That is a significant drop and, even if this figure was 14% up on Q2 last year, we are all aware of how subdued the market feels at present especially when it comes to purchases. Indeed, we remain very reliant on the strength of the remortgage market and thankfully this has been the case for some time and I believe will be maintained.
That said, there are a great number of uncertainties swirling around, not just our market, but the entire economy. Brexit truly is the great unknown but what we can all do is deliver as much certainty as possible for our clients in as many areas as possible. In conveyancing this means utilising the skills and experience of a growing number of quality, larger firms who can be easily accessed through Broker Conveyancing and others, and will give you and your client the very best chance of getting that case completed within the desired timeframe.