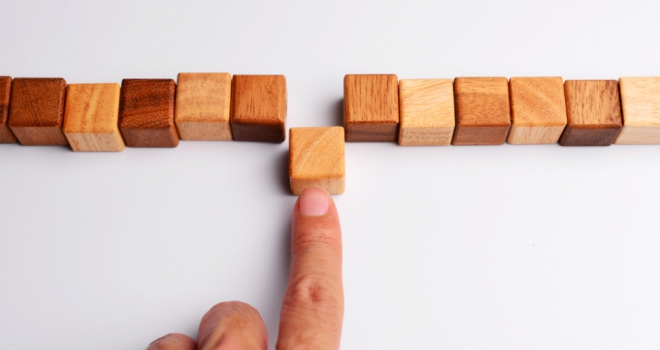 "Some commentators have bemoaned the fall in the number of 'local solicitors' carrying out conveyancing, suggesting their 'local knowledge' is being lost"
There is an ongoing debate about the number of advisers active in the mortgage market, and whether there are anywhere near enough to meet demand particularly in niche, specialist areas like later life lending, for example.
If one were being generous you might say that the FCA's recent focus on execution-only has been shaped out of a market which perhaps doesn't have enough advisers, but I think we all know that is fairly far from the truth.
Anyway, while mortgage advisers tend to be of a younger age than their IFA counterparts, the likelihood is that the sector could benefit from a continued focus on bringing new blood into the market, although one can understand why advisory firms might be slightly nervous at the moment in terms of adding new staff. The market remains relatively steady but there are clearly some big political and potentially economic obstacles to be overcome in the months ahead.
Somewhat conversely in the conveyancing sector we've had the opposite problem. Indeed, even looking at the most recent statistics around the number of firms active in the market, we might still suggest that the recent consolidation has not gone far enough.
The perception of conveyancing as something of a cottage industry has never really gone away and although the number of active firms has recently dropped to below 4,000 (3,961) for the first time, that's still a very large number of operators – many of whom are only carrying out a very small number of cases.
We've always pushed the benefits of using a specialist conveyancer, not least because of the specialist nature of the work involved in what is an increasingly complex market. There's a very good reason, for example, why certain lenders will only work with a limited panel of conveyancers – limited company buy-to-let cases being an obvious area where this is the case – and that's because it requires specialist knowledge, experience and skills.
Things can go wrong very quickly if the conveyancer concerned is a firm that carries out a handful of residential cases every month, perhaps even every year, and it then has to deal with a case which is far more complex in all regards.
Some commentators have bemoaned the fall in the number of 'local solicitors' carrying out conveyancing, suggesting their 'local knowledge' is being lost, but we would counter with the argument that this type of knowledge is no longer the be all and end all, and if anything, the larger 'Top 200' operators are in a far better position to deal with this work, regardless of where in the country the borrowers/purchasers are.
It's for this very reason that we've always primarily filled our panel with specialist, large-scale conveyancing firms who have teams dedicated to our advisers/clients and can handle the volume but also have the service standards and understanding to deal with those trickier cases.
It's why we try to impress on advisers the benefits in them taking control of that conveyancing recommendation and utilising these types of firms in order to ensure control is maintained, and that clients are given the very best chance of completing within the desired timescale. Watching a client walk away to perhaps use a family firm where the conveyancer is part-time, is not going to be ideal for anyone, and given the opportunity that advisers have, there's really no need for this to happen.
Consolidation will continue in the conveyancing sector but there will still be large numbers of smaller firms who might suggest they're best placed to do this work, but are far from it, especially in a marketplace that is for more complex than it was just a few years ago. The client deserves the best right across the board – from you, the adviser, to the distributor, perhaps the packager, the lender, and certainly when it comes to the conveyancer. Advisers are certainly in the best place to make it happen and we can smooth that process for you and the client.