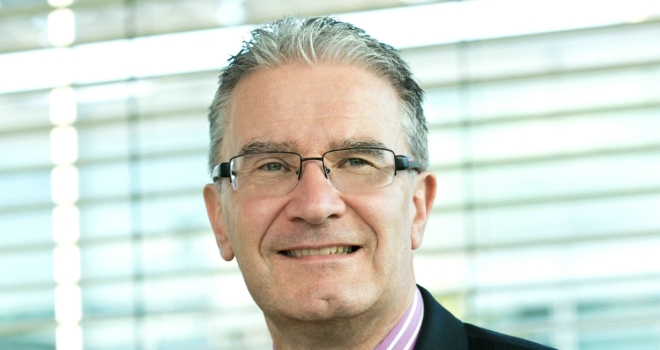 "The 'mood music' around leasehold over the past few years hasn't helped the sale of flats and maisonettes"
Once the 'go to' property for many a first-time buyer, it would seem that – if the latest statistics are to be believed – demand for flats and apartments has dropped considerably.
Which, somewhat ironically, means that these types of properties are now more affordable for first-timers than they have been for a very long time.
Recent house price statistics from the Land Registry revealed there's been house price increases for detached, semi-detached and terraced houses, however when it comes to flats and maisonettes, there's actually been a fall - down 2.1% when comparing April 2019 with the same month in 2018.
It's interesting that when we tend to review house price changes, we don't look at the underlying asset in terms of what type of property it is, but these stats clearly show that while demand (and prices) for homes is growing, the same can't be said for flats. What might be the reasons for this?
Well, I suspect that a large amount of this falling demand is down to the 'leasehold scandal' and the constant negativity around leasehold flats, the potential charges that can come with them, and the curbs on what owners can actually do to these properties. There's no doubting that while the leasehold flat has worked well for many, many first-time buyers over the years, there is now a perception that this is not so much property ownership but glorified property renting, especially if the number of years on lease is low.
Add in the ongoing issues, for example, when it comes to developer sales of leasehold houses, and you might see why the term 'leasehold' has been somewhat tainted, and that there might be a lack of appetite to purchase leasehold flats or apartments or maisonettes.
There also seems to be a direction of travel here that, while younger people are willing to rent flats, when it comes to actually purchasing, they want a freehold house and therefore are willing to wait a little longer, and pay a bit more, in order to secure one. Indeed, you might suggest that living in a flat is seen as the bottom rung of the property ladder, and those who want to own are far more likely to see themselves in a home – which they consider a couple of rungs up.
Of course, if you want to live in a city centre then the options of purchasing houses tend to be rather limited, which may be why we see ongoing apartment-based development taking place, but perhaps this is more aimed at the investor market rather than the owner-occupier?
The problem here of course is that purchase activity amongst the investor cohort has been impacted by a range of regulatory, economic, political and taxation changes which makes it more expensive to buy, without necessarily getting the rental return to justify that cost. Buy-to-let landlords want to secure more yield for their investment which has pushed them in the direction of HMOs and multi-unit blocks, rather than buying off-plan flats/apartments.
It's this perfect storm that has seen prices drop for these types of properties and -as mentioned – it does mean that they become much more affordable to those who might be wanting to make their first purchase. However, one would suggest that there needs to be a considerable amount of work done around the leasehold issue to ensure that the perceived negatives of buying a flat, do not outweigh their availability and affordability.
The Government has moved relatively quickly in the new-build sector to outlaw the sale of leasehold houses, plus it is capping the amount that lease administrators can charge for leasehold information on the properties and insisting on a 15-day maximum time limit to secure that information. It wants to see peppercorn rents introduced and there has to be firm action taken on onerous leasehold terms that charge leaseholders for making the most basic of changes to the property. One would also like to see greater take-up of commonhold rather than leasehold, as this puts the owner(s) much more in control, and perhaps we should be making it easier for leaseholders to purchase the freehold of these properties to be able to make that move to commonhold.
The 'mood music' around leasehold over the past few years hasn't helped the sale of flats and maisonettes, but there are clearly purchase opportunities for first-timers within this space, if they can be confident about what they're buying and signing up to.
At the moment though, potential purchasers appear to want houses over flats, which of course presents a continuing issue for the Government in terms of how they continue to increase supply in this area. These issues do need to be tackled if we're to see a fully-functioning property market, however what you can't always account for – when it comes to buying a first property – is personal taste. At the moment, the taste is for homes and that might not change for a very long time.