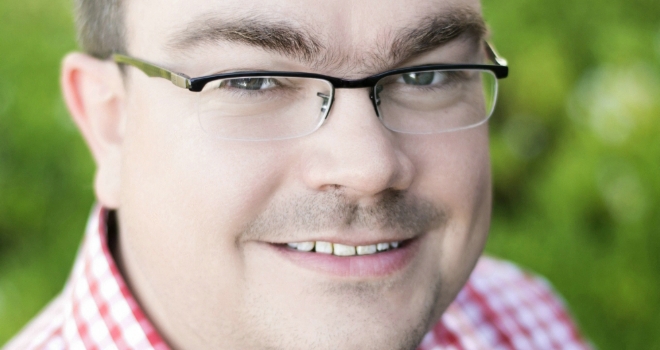 "For many within the investment markets, there's not so much a 'head for the hills' mentality but certainly a 'head for the safe havens' one. "
If you were looking for an early front-runner for the 2019 'Word of the Year' then, even at this early stage, I might be tempted to put a few pound on 'uncertainty', which seems to describe the situation across so many political, economic, social and financial spheres.
We are, of course, constantly told that 'the markets hate uncertainty,' especially when the future looks increasingly difficult to predict. While we do of course have the Brexit 'uncertainty' – which sounds a little like a bad thriller title – there is also plenty going on around the globe, which might also add to market jitters.
The slowing Chinese economy, for example, which has been cited by both Nissan and Jaguar Land Rover recently in terms of the fall in car sales they've experienced. Then you have the ongoing China versus the US 'trade war' with tariffs being heaped upon tariffs as President Trump attempts to secure his 'America First' agenda and keep jobs in his country.
Then we are back to Brexit again, with a significant number of companies either holding back on any investment plans until there is clarity on the future deal, or in some cases, deciding that they can no longer justify being based in a country which is expected to be outside the EU very shortly.
Add all this together into one big investment melting pot and, for many within the investment markets, there's not so much a 'head for the hills' mentality but certainly a 'head for the safe havens' one. Especially when it comes to those investors who are cautious and want to be relatively certain that any significant downturn is not going to wipe them out.
This means that some advisers/managers are moving their investors towards, for instance, higher cash positions or for those who still want to be active in the stock market, a move towards more traditional stocks and shares. It perhaps goes some way to explaining why, as I write and in the last couple of weeks, the FTSE 100 has barrelled its way back over the 7,000 mark and currently remains comfortably over this figure.
Which might well work for certain investors, but what about those who maintain their appetite, their resources and their higher-risk profile? A safety-first, ultra-short-term approach is not going to be the right route for them and instead one wonders whether advisers shouldn't be looking at potential longer-term opportunities available, for example, in unquoted UK stocks?
Of course, it's via products such as Enterprise Investment Scheme (EIS) propositions (and Seed EIS) where advisers can potentially find those opportunities in the alternative investment space which allows them to actively diversify these types of client portfolios, while benefitting from the tax reliefs as Government's way of incentivisation.
Plus, of course, this is where the recent changes to the EIS environment – with the focus post-Patient Capital Review on 'knowledge intensive', growth-focused investee companies – helps develop and underline the further opportunities for investors in sectors such as technology and life sciences, at which the UK is a world leader.
Indeed, we might go so far as too say that, while there is clearly a high risk for investors in terms of investing in such companies, there is also significant potential for growth, all underpinned by generous tax incentives including income tax relief, capital gain tax deferral, inheritance tax exemption, tax free gains and loss relief.
In an uncertain world, there are very few guarantees which financial advisers can refer to. EIS investing involves unquoted, illiquid stocks but for appropriate investors, and as part of a diversified portfolio, such propositions could prove to be a growth-focused element of their portfolio away from the jitters of the main stock markets. Making most of sector-experienced managers, such as Deepbridge, could provide investors with access to the potentially exciting innovations of tomorrow.