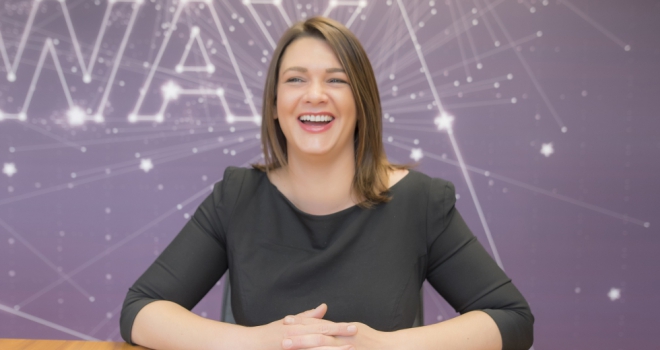 "The trick is to identify exactly what you want to achieve and then select the most appropriate marketing tools for your requirements."
At the beginning of a new year, lots of us will be looking at our own personal fitness, but it's also a good time to take stock of what shape our business is in and make a few changes.
All too often it can be easy to fall into ways of working that work in the short term but don't always make the most of our business' potential.
When some people hear the word 'marketing', they think of it as a daunting task, but you don't have to do everything available to you to build a successful business. Instead, the trick is to identify exactly what you want to achieve and then select the most appropriate marketing tools for your requirements.
Marketing also doesn't just mean advertising. It's much broader and probably includes lots of things you are already doing on a daily basis:
• Market research
• Product design
• Pricing
• Promotion
• Distribution
Who are your customers and how do you reach them?
The first thing to think about is who are your customers? By identifying the right audience and asking yourself a few questions you can ensure you make the most of your budget. So, ask yourself:
• What makes your clients tick?
• Where are they?
• How can you reach them?
• What can you offer them?
• What makes your business different or better?
There are many ways of promoting your business and not all will be relevant or affordable. What is important is know your options so that you can find the most effective way of reaching potential clients and communicating with existing ones.
Preparing your promotions
Before committing to any promotional activity, you should be clear about what you want to achieve. If you have clear objectives, your marketing will have a greater chance of succeeding. Typical objectives could be:
• Generate 60 enquiries
• Generate 40 meetings
• Create greater awareness of your brand
• Revitalise your existing client base.
You can have more than one objective but being specific and realist about what you want to achieve over a particular timeframe will help you to identify the most appropriate approach.
Ways to promote your business
The first thing to consider when you start to promote your business is does your website give the best impression or your brand and capabilities? Your website is your shop window and much of your promotional activity will probably be to drive people to the website to get more information, so make sure that you are happy that your website sells your business as well as you can. We will cover some basics about building an effective website in a later guide.
• Advertising
- Billboards and outdoor advertising
- Banner display advertising
- Press advertising
- Search engine advertising
• Direct Mail
• Email
• Leaflets and door drops
• Social Media
• PR
Compliance
Compliance is an important consideration for any promotion you undertake for your business and you should ensure that you understand and apply the relevant rules in the Mortgage Conduct of Business sourcebook (MCOB). It's recommended that you seek professional advice to ensure your promotions are compliant. If you are a member of a network or mortgage club, they may be able to offer help or guidance.
Here are some general points to consider:
• Is the promotion clear, fair and not misleading?
• Is the name of your firm and the address of point of contact included?
• Have you used plain language and is it easily legible?
• Are all statements of fact accurate and can they be substantiated?
• Are any assumptions clearly and prominently disclosed?
• Does the promotion include details of any fees charged?
• Does it include the required health warnings?
Promoting your business in this way, isn't about changing your business, it's about changing how others perceive your business.
Over the coming weeks, we will look at other ways to promote your business through advertising, direct marketing and PR.