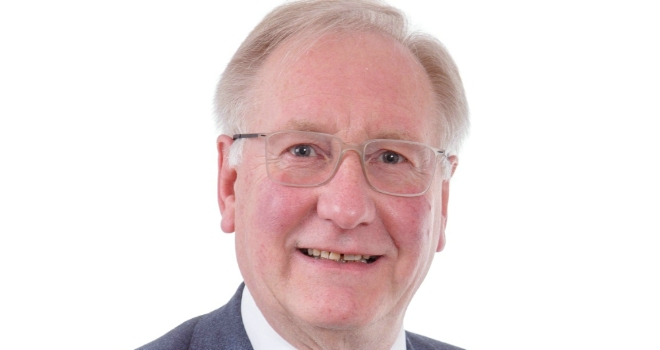 "Advisers may have control over their clients' investments, but they have no control over their debit and credit cards. "
In the 1992 US Presidential election, Bill Clinton's campaign team coined the phrase, 'It's the economy, stupid'. They did not want to lose focus on the fact that the incumbent President George H. W Bush was defending his position while the US economy was experiencing a downturn.
By keeping everyone focused on this point, Clinton could attack the incumbent's perceived weakness. The rest, as they say, is history.
When it comes to retirement income planning, I feel we should have a similar phrase, 'It's the spending, stupid'.
Look at the retirement journey. While we are working, we are encouraged to save using various types of pension. The balance between how much we are prepared to save into our pensions and what we wish to spend is a personal decision. Are we cautious expecting to have a long retirement, or do we live for today?
Some have more faith in non-pension savings, for example, giving priority to building housing wealth. This will influence how much they save in their pensions.
Let's consider one specific pension scheme, that of the NHS. It is one of the most generous available but membership comes at a price. NHS employees are asked to contribute between 5% and 14.5% of their pensionable pay. Analysis of recent freedom of information requests show that approximately 16% of eligible NHS employees have opted out of the scheme.
At one end of the spectrum, there are highly-paid consultants with long periods of service who for tax reasons find it difficult to identify the benefit of continued membership of the scheme. These will only count for a small number of the 250,000 opt outs. Of the remainder we must ask, are they deciding to spend today, sometimes out of need, or to use other ways to save for their retirement?
When we reach retirement, we will receive a guaranteed income in the form of a State pension. If we have been fortunate enough to belong to a defined benefit pension scheme, such as the NHS one, we will also receive a guaranteed income from that.
Other pensions have to be converted into income, either guaranteed through an annuity, or dependent upon the investment performance of a drawdown account.
While we are working, hopefully, our income is greater than our spending. The surplus is put aside for the future, possibly retirement. When retired, any deficit caused by our spending exceeding our regular income has to be drawn down from our accumulated savings. The art is not to outlive the accumulated savings.
Accumulated savings will not only consist of easily liquidated assets, that is pensions, ISAs, shares and so forth, they also include housing wealth. A typical household couple will approach retirement with a combined annual income of around £50k per annum. In retirement this will drop to around £20k.
They are exactly the same people, with exactly the same needs and desires. After taking account of tax and National Insurance, they will face a net shortfall in income of around £20k a year. While work-related costs such as commuting will cease to exist, there will be an increase in leisure time that may lead to new additional spending.
The question becomes how quickly will it take to adjust their household spending to meet with their new income budget? More importantly, particularly in the early years, what will be the cost of this to the quality of their retirement?
We should not kid ourselves that it will be easy. In 2015, the Employee Benefit Research Group in the USA published a longitudinal study on retirement spending. They found that over the first six years of retirement, spending reduced on average. However, by year six, a third of those studied were still spending more than what they spent in the year before they retired. Would a similar study in the UK produce different results? I doubt it.
Our typical couple are therefore likely to struggle. Much will depend upon personal attitudes, but those who struggled to save while working, will probably be the ones who will struggle most to cope with retirement income deficits.
A financial adviser, with a cash flow planning tool, may tell our couple that they need to restrict their spending to a gross income of £20k a year. However, this becomes a goal. A goal has to be attainable if it is to be achieved. The more unrealistic it is, the more likely it is going to be ignored.
Advisers may have control over their clients' investments, but they have no control over their debit and credit cards. Advisers therefore have no control over their clients' spending.
For our typical couple, if a conservative view was taken of how housing wealth could impact on retirement income, more realistic spending goals may be set that could possibly be attainable, leading to many more pensioners living worry free and within their means. It's therefore vitally important that a detailed understanding of housing wealth, and how it can be utilised, is taken by the adviser. Perhaps that adviser should be you?