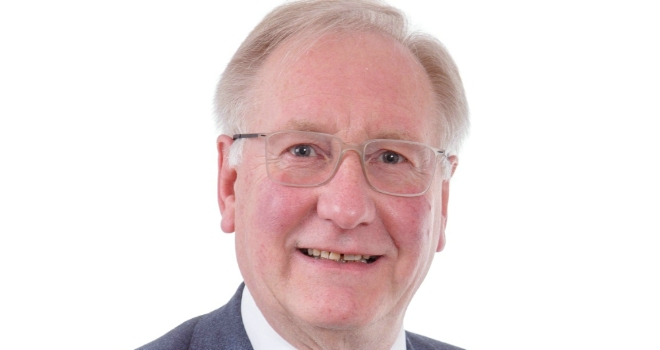 "On the face of it, nearly 50% of pensioner households would be considered to be well off. However, this may be distorted by them living in an area where the cost of living may be higher."
54% of pensioner households in the UK are made up of just a single person. This is according to the latest Pension Income Series published by the Department of Work and Pensions at the end of March.
There are 8.7 million pensioner households in the UK of which 4.6 million contain just a single pensioner - a pensioner household is one where one of its members are over State pension age.
The DWP Pension Income Series provides regular information on the sources, trends, regional differences and the distribution of pensioner income. As with all statistics of this nature, general trends do not provide a picture of what is happening in a particular household.
This data series however is invaluable to those who provide goods and services to pensioner households because it provides a good indication of the numbers of potential customers and where they may be. It should therefore be of interest to all those who advise on retirement income. Some highlights include:
• In the year up to April 2018, pensioner income reduced on average by over 4% or around £13 a week. Single pensioners suffered a larger reduction in retirement income than pensioner couples.
• Two-thirds of pensioner households are in receipt of a private pension. That is either an occupational or personal pension scheme.
• One-third of those in receipt of occupational pensions receive less than £90 a week or £4,680 a year; the median being £166 per week or £8,632 a year.
• Two-thirds of those who have personal pensions receive less than £90 a week, with the median being £53 a week.
• Where the household became a pensioner household within the last five years, 6% have no income other than State benefits. In single pensioner households this increases to 27%.
• The average pensioner household income is £533 a week (£27,716 per annum).
• 17% of pensioner households are in receipt of earnings. The median being £339 a week (£17,628 a year). Remember this data includes pensioner household incomes where one of a pensioner couple is under State pension age.
• Among couples where the eldest was within five years of State pension age this increased to 41% but the median income in this group was not much higher at £353 a week.
The low level of private pension income confirms why so many say they need to look at their housing wealth to provide the retirement income they need.
The DWP states that 49% of pensioners are in the top half of the overall income distribution for the population as a whole. To arrive at this conclusion DWP are looking at individual pensioners not households. DWP base this on net income after housing costs. From a standard of living point of view we know that 49% of pensioners have a good one. Using HMRC statistics, the median income for the population as whole before tax is close to £24k a year (£461 a week).
On the face of it, nearly 50% of pensioner households would be considered to be well off. However, this may be distorted by them living in an area where the cost of living may be higher. I will come back to regional differences later. Also, if their work income was much greater, for example, a professional couple, they may find the transition to living on an average income that much more difficult. All things are relative.
Where a pensioner household is in receipt of earnings the implication is that the older the recipient, the higher those earnings are. This could be down to the fact that many professional people continue in employment well into their retirement. However, when these earnings come to an end the household will suffer a severe reduction in income. They will need advice as to how replacement income can be efficiently generated.
There are, as would be expected, regional differences in pensioner income. The South East has the highest average incomes for pensioner couples being 13% ahead of the median for the UK as a whole. For pensioner couples, Wales and London fare worse, both being around 9% below the median amount. For single pensioners it is London which is the poorest region, being 11% behind the median.
The regional variations are based on three-year average net income after housing costs. I had expected high rents in London to lower the incomes of London pensioners, however, before housing costs the amounts do not vary that much indicating that London has a higher proportion of poor pensioners than other regions.
That said housing costs do make more of a difference to single pensioners than couples. They reduce the median income for a single person by £43 a week compared with £28 a week for a couple. In London the figures are much greater - £78 a week compared with £38 a week. This implies to me that a far greater proportion of pensioner couples are home owners than single pensioners.
Generalisations about pensioner financial wellbeing should therefore be treated with caution. This data illustrates there is just as wide a variation in incomes in pensioner households as there are in working-age households. For many, their private pension income is insufficient. We know that 70% of pensioners are homeowners. How those statistic overlay this data is unclear. How many of the pensioner households with no income, other than their State pension, own their house for example?
From this data, housing costs in retirement can be seen to have a significant impact on the living standards of pensioner households. In the main this is going to be rent. Despite what the DWP publicity may present there are many pensioner households that are just about managing or worse. A large number of these will be home owners. It is therefore not surprising that those turning to equity release continues to grow at a rapid pace.