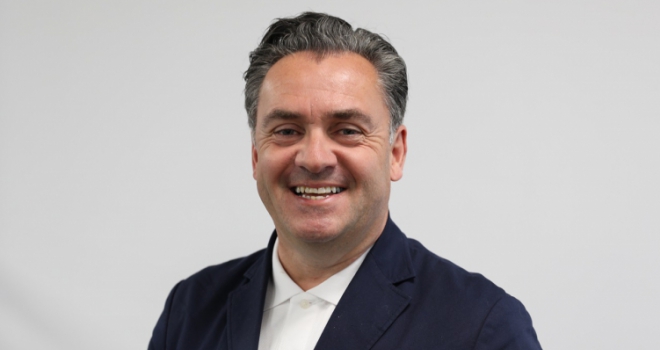 "Working on the front lines of innovation and technology, we're excited to see how much further we can take AI in the mortgage space."
The mortgage industry, infamous for its complex and paperwork-intensive processes, has undergone a significant transformation in recent years.
Mortgage intermediaries and their advisers have leveraged technology to make the mortgage application process more efficient and customer-centric. But what exactly does this entail?
Artificial intelligence (AI) tools
Brokers are using artificial intelligence to provide personalised recommendations to borrowers based on their financial profiles. These tools can assess creditworthiness, suggest suitable loan products, and estimate interest rates more accurately. For example, the IBM Global AI Adoption Index 2022 states that AI can save money by 54%, improve customer experience by 48%, and boost productivity by 53%.
The popularity of AI tools in the mortgage and wider financial industries is only going to grow, especially with consumer interest in tools such as ChatGPT and Midjourney at an all-time high. According to a survey by Shawbrook Bank, 35% of developers are investing in AI technologies, with a further 43% suggesting they plan to invest into AI for design work, customer relationship management, and customer service.
Another instance of positivity around the use of AI in mortgage and financial services comes from the FCA's chief data, information and intelligence officer, Jessica Rusu. Speaking at the AI Regulation Summit on October 5th, she said that "AI technology could help close the advice gap with better, more accurate information" when it comes to supporting consumers.
However, Jessica didn't only heap plaudits onto AI technology, she also discussed the fact that firms and consumers should be aware of its potential risks. "With responsible adoption being paramount, and the need for firms to adhere to the existing regulations," Jessica went on to state, "it falls on all of us, as innovators, leaders, and regulators of our financial systems, to ensure that we act as stewards to shape the role of AI in the financial services industry."
This is not only because it's what we must do, but because it's the right thing to do. The trust that customers place in brokers must be protected, and it falls upon the shoulders of early adopters and policymakers to ensure that this kind of innovation happens in a way that is productive, efficient, and rewarding.
However, it's important to acknowledge that artificial intelligence is not always right, and as such, it's vital that humans remain involved at every stage of the process. Whilst AI can be a useful, efficient tool in certain customer service situations - such as chatbots and virtual assistants - it's important to maintain human interaction in customer service, as many consumers can be put off by a computerised service.
Applications, administration, and documentation
As a way of minimising paperwork and streamlining the application process, intermediaries use electronic document verification and eSignatures. These technologies help to reduce manual errors and save time for both borrowers and lenders throughout the mortgage process.
One example of this is the partnership announced in late September between cloud-based software firm, iPipeline, and BrokerIQ, a tech startup specialising in adviser services. BrokerIQ are the creators of a client comms platform that offers features such as video messaging, automated notifications, in-app chat, and client profiling.
Where do we go from here?
Working on the front lines of innovation and technology, we're excited to see how much further we can take AI in the mortgage space. Whilst AI may make our jobs a little easier and can speed up certain processes when it comes to adviser onboarding, customer service, and mortgage applications, it's the human touch that really defines our industry.
Technological innovation can only improve the work we do, but a fine balance between human and computerised assistance should remain to ensure that customers receive the service they deserve. At Mortgage Advice Bureau, we believe that it is imperative to keep up with technological innovations in the mortgage space, but also to ensure that our customers receive the advice that's most suitable to them (all whilst adhering to the FCA's Consumer Duty requirements).
Above all, it's about helping our customers to fulfil their aspirations, and using innovation to make the key financial moments in life a simple, happy, and reassuring experience.