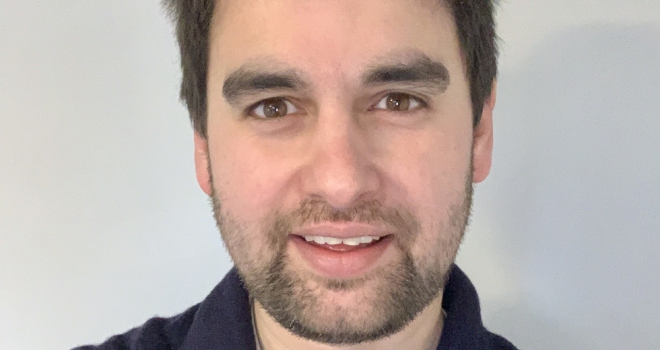 "Financial firms will need to be absolutely sure that a lead has been delivered to them knowingly and willingly, with evidence of that consent."
Over the last few years, the method consumers use to research financial products has changed. The enforced shift to 'digital first' interactions after the COVID-19 pandemic has increased buyer awareness and required consumers to search for solutions independently, without having to speak to or see a salesperson.
Whilst this digital shift has undoubtedly provided consumers with greater choice, flexibility and freedom, it has also increased complexity and risk. Heightened competition for online advertising inventory has led to a decline in respect for consumer data.
And financial advertising is becoming increasingly more provocative, driving consumers to marketing landing pages that are solely interested in capturing consumer contact details on a false premise. Consumers applying for a 'quote' or a 'price' are surprised to be packaged up as a piece of sales data and harassed by a call centre dialler.
Our report – Data Control Matters a survey of 5,000 consumers - 29% admitted having had a negative experience when getting a quote for a financial product online. Of those, one in four said that when they had first tried to get an online quote, they did not realise they'd have to submit contact details while a further 24% said they had wanted an online quote but were called instead.
The issues cause problems on both ends of the lead generation journey. Consumers are getting annoyed and frustrated by the process, particularly when they are bombarded with sales calls about a product or service they have no genuine interest in, while financial firms are increasingly finding themselves wasting valuable marketing budget on sub-standard leads.
And wasting money on poor leads is not just a financial issue for lead buyers – it could become a regulatory one too.
The FCA's consumer duty is focussing on the customer journey, with a renewed focus on misleading advertising that pulls a customer into a journey they did not want or expect, meaning financial firms will need to be absolutely sure that a lead has been delivered to them knowingly and willingly, with evidence of that consent.
This means they will need to be able to evidence three key things; firstly, that they have full oversight of the whole customer journey, "from marketing, to sale, and post-sale service".
Secondly, that they have removed 'sludge design' – i.e. any tactics that make it harder for the consumer to do what's in their best interest. This includes things like 'online' quotes, and calculators that don't deliver the information promised, but instead capture the consumers' details which are then passed on so that they become subject to endless unsolicited sales calls.
And thirdly, be able to prove they are delivering 'good outcomes' for their customers.
Under the FCA's proposals, ignorance is no excuse - is not just bad lead generation firms that could get themselves into trouble, but the lead buyers could do – even when they bought the lead in good faith.
Therefore, if lead gen is going to survive, as an industry, it needs to be doing two things.
The first is to help lead buyers ensure that the customer journey is fair - consumers should only be leads because they want to be leads. This way, the customer gets information about a product or service they actually care about, and the lead buyer is not wasting time and resource on someone that has no genuine interest in what they have to offer.
Secondly, the lead generation path of the future needs to go further than simply matching a consumer with a lead buyer - it will also need to actively offer the consumer the 'next' steps for their enquiry.
Financial service firms need to be able to enrich the lead generation journey with underwriting questions so that once a consumer has applied through a lead generation path, the broker or product provider will be able to start asking questions to help shape the next steps.
For many customers, going online to compare quotes and then buy is what they want to do – they don't want advice, and firms should be able to help these types of customers too.
For example, if a lead comes through for basic term life insurance, and the consumer indicates that they don't want advice, they should then be sent on an appropriate quote and buy path.
Ultimately, lead generation needs to work better, and financial firms need to utilise the most advanced data-drive technology and analytics to gain a full and reliable picture of their customers' journey, which will increase their own efficiencies and enable them to make more informed strategic decisions.
When lead generation is done right, it is hugely beneficial for the sellers, the buyers, and of course, the end customer, but at the moment, there are too many instances of it being done wrong, and the ones at fault won't survive much longer.