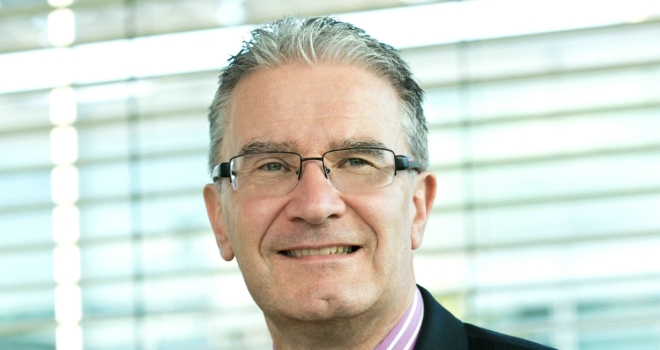 "Unless you have the support of family or (very good) friends to provide the funding or act as guarantor or put money aside, then it's very difficult to become an owner-occupier"
I read a recent mainstream newspaper article recently about first-time buyers which suggested that this borrower group are now finding it much easier to get on the property ladder, due to the 'fact' that wages are rising and house prices falling.
This probably comes as news to the many thousands of would-be homeowners who look at their incomes and the house price levels they must meet, who look at the current cost of living they have to fund, the deposit levels they would need to buy, and the lack of supply in the marketplace, and will no doubt come to the conclusion that such hyperbole is quite frankly nonsense. And that's without knowing what might happen with regards to Brexit.
Indeed, our own research into this suggests a very different picture. If you look at the average mortgage loan a first-time buyer currently takes out, and the average deposit they are putting down, you get to a point where (just recently) the average house price paid by a first-time buyer has not just gone up, but increased significantly.
The latest version of our LTV Tracker showed this to be the case, and rather than seeing house prices falling to more acceptable levels for first-time buyers, they had rocketed over (on average) £214k, meaning that those who might wish to put down a 25% deposit might need £50k to do so, and those who wanted to put down 5% would need to find £10k.
Now, on the face of it, the latter figure of £10k might not seem so far-fetched for many first-time buyers, but as we all know breaching any sort of deposit hurdle – especially when you don't have the Bank of Mum & Dad (BOMAD) to fund some/all of it – is incredibly difficult especially when you add in the rental costs, travel, and everything else a citizen of this country who does not currently own their own home, would need money to do.
So, to somehow suggest that these are halcyon days for the first-time buyer seems to be quite far from the truth, and while we have seen a piecemeal Governmental approach to trying to get more first-timers onto the housing ladder, the reality tends to be that, unless you have the support of family or (very good) friends to provide the funding or act as guarantor or put money aside, then it's very difficult to become an owner-occupier anytime soon.
Added to this, is the costs involved for any first-time purchaser who can't stretch to 15/20/25% deposits, because as our research repeatedly shows this means you are likely to be paying up to 50% more in mortgage costs every month/year than those who are in such a fortunate position.
In that sense, despite what various house price indices might be saying about the price of housing stock right across the country, when it comes to the lot of the first-time buyer, we need to look specifically at what they are buying, what they are having to pay, the deposits they are need to save, and the methods by which they are securing their mortgage finance.
It's no coincidence that lenders are far more likely to offer family support/BOMAD mortgages than high LTV products for first-time buyers. I understand the belief that to provide the latter is deemed to be a higher risk to lenders than the former, but this effectively cuts out a group of borrowers who – for no fault of their own – simply do not have a family member willing and able to put their money where their mouth is.
I also understand why lenders are more inclined to do this, but are we really saying this is the only long-term solution for a generation of would-be borrowers who would like to buy, who can fully afford to pay their mortgage every month, but are some way shy of securing the deposit levels required in order to get them to the 75/80% LTV levels? I sincerely hope not.
We've all been encouraged by the increase in the number of higher LTV products that have been brought to market over the last 12-18 months, but we need more, and we need to be aware that products such as this do not always translate into an appetite to lend. If we can move forward on both, then I think we might go a long way to getting more first-time buyers onto the ladder, and not just resigning ourselves to a situation where only those with family money are able to do so.