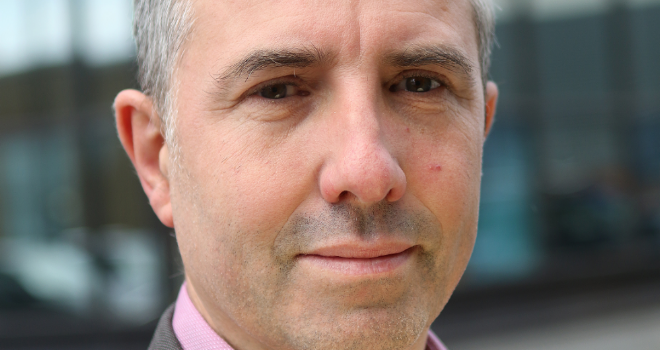 "The 'accidental' landlord is an area which can sometimes go ignored and be misunderstood."
After all, when going around a classroom I can't imagine many kids would scream 'mortgages' as their dream job when they could opt for being an astronaut, footballer, ballet dancer, doctor or even Love Island contestant. Or maybe I'm just way off the mark. But here we are, and here we often stay. Even for those who might have looked beyond the mortgage market from time to time - in my best Godfather voice "just when I thought I was out, they pull me back in."
When it comes to being a landlord it's not that much different. Of course, we are operating in a new buy-to-let landscape which is much more in line with professional and portfolio landlords utilising limited company vehicles to ensure they retain their tax relief, and where appropriate, adding to their portfolios via these structures. This is now a considered choice of occupation for many who have realised the vast potential on offer throughout this sector over the years, but it's always interesting to appreciate what attracted a variety of people to become landlords in the first place.
This was a question in the recent BVA BDRC Landlords Panel Q2 report when it asked landlord respondents - Why did you first become involved in property letting?
Generating a monthly income, either now or in the future, was the strongest driver for an original involvement in property letting - coming in at 45%. This was followed by supplementing pensions by cashing in a portfolio (35%), to make it a main source of income in the future (33%) and to build an inheritance for family members (26%). A quarter (25%) wanted to build a better investment return than the stock market and 18% said that they wanted to develop properties and add value to them. It's interesting that all these reasons suggest that they have been made through choice, with at last some degree of plan in mind for the future.
However, just over one in 10 (11%) said that it was purely by chance e.g. through inheritance. In addition, 6% acquired an additional property though their partner and the same proportion of respondents had problems selling their existing property due to difficult market conditions. This suggests that almost a quarter falls into the 'accidental' landlord category having entered the private rented sector through non-intended pathways, which represents a significant proportion.
The 'accidental' landlord is an area which can sometimes go ignored and be misunderstood. I wonder what proportion of these have since gone on to embrace the benefits of the private rented sector, build on this unplanned route to create a portfolio and even chose this as a new career. There are also landlords who have acquired additional property for their children to live in at college/university. Was this also a platform for some to build upon? And how much does this depend upon the advice they received along the way, or maybe they were guided more by simply being fortunate enough to purchase at the right time in the right place, and benefit from strong equity gains and rental yields.
Let's not forget that landlords come in all shapes and sizes. Given all the history, demographics and the underlying demand drivers for the private rented sector, advisers are still likely to see a variety of landlord clients seeking to remortgage and/or purchase, for many years to come – however they came to own their first investment property. It continues to pay to be a specialist in this sector and lenders such as Foundation Home Loans are here to help advisers develop their buy-to-let propositions for the not so accidental demand that is clearly still out there.