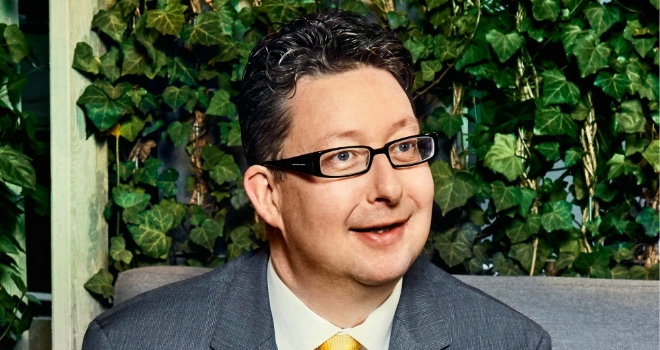 "Some investors are actively looking to buy now and take advantage of current market conditions in case prices shoot up once Brexit negotiations have been finalised."
Even before the UK voted to leave the European Union, Chancellor George Osborne warned that house prices would plummet by 10%, to 18% if such an outcome were to occur.
London's status as the business hub of the world has also been brought into question post the referendum with warnings that financial firms in particular may embark on a mass exodus from the capital - taking thousands of employees with them.
Such scenarios might be good headline grabbers but I expect the reality will be much different.
The foundations that the London market has been built upon are strong and many will not change in a post Brexit world, in fact, for some, Brexit may even make the London property market more appealing.
Bucking the trend
There is no escaping that Brexit has contributed to the recent cooling of the London housing market, with figures from the Office for National Statistics showing London property fell by 1% during 2017.
As Brexit negotiations start to take shape however and the changes to Stamp Duty are absorbed into the cost of buying, a cautious confidence is returning to the market and the expected fallout from Brexit has not yet come to fruition
According to Knight Frank's 'London Report 2018', employment in the capital is rising and in the year to October 2017, 128,000 new jobs were created in the capital.
While most major banks and insurers have announced plans to move a small number of jobs to offices in the EU, the report shows this has been much lower than previously expected. A survey by Reuters of over 120 UK and international banks and insurers had suggested 10,000 jobs could relocate as a result of Brexit – which even if it were to happen, is the equivalent of just 0.5% of total office stock in central London.
Government figures also show the number of people in London employed in the technology, media and telecoms sector overtook those working in finance and insurance in 2013 and this sector has continued to recruit and expand in London since the referendum to leave the EU.
So as office space fills, what will this mean for residential property in London in a post Brexit world?
Foreign Investment
Change always creates opportunity and as far as London property is concerned, there is one clear winner in all the Brexit uncertainty – foreign buyers.
According to Knight Frank, a US buyer moving to prime central London would have benefited from an effective discount of 22% since the referendum given currency and house price movements.
The discount was similar for an Indian, Hong Kong and Middle Eastern buyer, while the figure was 17% for a Chinese buyer and 28% for a Russian.
Sterling was at its weakest against the dollar on 16 January 2017 when it ended the day at $1.21, the equivalent of a -17.75% decline since the referendum.
Sterling may be bouncing back since the referendum but London is still a huge draw for international buyers.
Opportunity
There is still a lack of available stock in London and assuming other wider global issues such as Middle Eastern conflicts and Russia don't impact the global economy, London will hold its appeal.
Unlike the Eurozone, the UK is still not pursuing Quantitative Easing and the Bank of England's decision to rise the UK base rate demonstrates the robustness of our economy.
English is also the international language of business and straddles the perfect time zone between east and west.
Brexit may encourage some firms to do increasing business elsewhere but in terms of living – I suspect many workers may prefer to make a European commute than trade in their London residence, not to mention the UK's world-class education system.
House prices may remain static this year but Savills predicts in 2020 the prime central London market will see an 8% annual increase and five-year compound growth of 20.3%.
In fact, there are reports that some investors are actively looking to buy now and take advantage of current market conditions in case prices shoot up once Brexit negotiations have been finalised.
With the Government also pledging to reduce Corporation tax and the benefits Crossrail will bring, there is every reason London property will come back with a vengeance post Brexit, perhaps even stronger than ever.