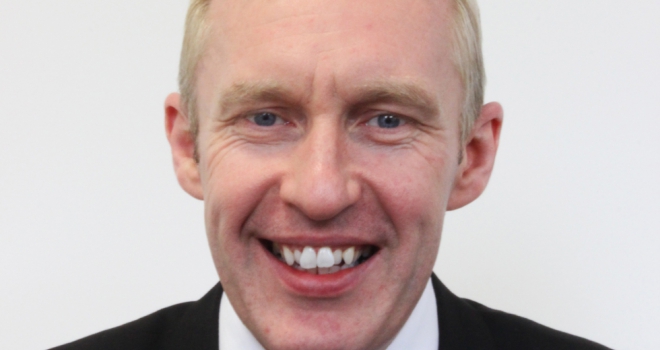 "Building societies can meet a wider variety of borrowing requirements to help intermediaries satisfy more of their client's needs."
It's no secret that the current purchase market has evolved far beyond the time when the vast majority of clients walked into the office of any mortgage adviser and could be matched with an off the shelf vanilla mortgage deal.
When speaking to intermediaries about the current mortgage market, it seems that they rarely have two cases the same in any given day. This highlights how borrowing needs have shifted and how lenders need to be more flexible in their propositions. Thankfully, many lenders are getting the memo, with building societies in particular helping to drive lending growth within the modern mortgage marketplace.
According to new data from the Building Societies Association (BSA) building societies accounted for more than half of the mortgage market growth and increased their mortgage lending in the first quarter of this year. The BSA reported a combined loan book of £327.1bn at the end of March 2019 — up 8% on the £303bn recorded last year - representing a 23% share of the overall mortgage market.
Gross lending for the quarter also increased by 6% to £16.7bn for the three months to March, a 27% market share, while net lending jumped 14% to £4.9bn and accounted for 57% of the market. More than 120,000 consumers took out a mortgage with a building society in the quarter — up 6% on last year and a 33% market share. Almost 25,000 of these borrowers were first-time buyers.
The BSA's Reinvigorating Communities report also showed that 68% of building society customers felt their society was an important part of the community (compared with 47% of big bank customers) while 76% of consumers preferred to do business with organisations that supported the communities in which they operated. Building societies showed they were keen to remain active in the communities they served. Of the 25 societies surveyed by the BSA, almost 9 in 10 said they would maintain or increase their branch network over the next 12 months.
Here at Hanley Economic Building Society we are proud of our regional roots, how integral we are to the local community and how vital it is to us. However, like many smaller regional building societies, when it comes to the mortgage market we are also aware of the importance attached to the intermediary market and how these channels can offer access to a much wider range of borrowers and greater levels of control when it comes to volumes/product tranches.
The innovative nature, flexibility and increased activity across many specialist sectors and more niche areas of the residential lending arena also help make this a two-way relationship. Thanks to taking a manual, common-sense approach to underwriting – with cases being assessed on an individual basis by an in-house team – building societies can meet a wider variety of borrowing requirements to help intermediaries satisfy more of their client's needs.
Building societies have also made great advances in areas such as new build and shared ownership to help FTBs access a greater variety of product types. The first-time buyer market remains an important cornerstone of the lending market and a focal point in our current product range. Following intermediary feedback, we recently made criteria changes to extend applications on flats which are situated up to and including 10 storeys high, a rise from a previous maximum of five storeys. And this is available on all types of flats including shared ownership and new builds. Of course, we are not the only building society or lender which is closely monitoring criteria, policy and product changes to mirror borrowing trends. The current lending environment is competitive, innovative and has an appetite to generate different types of business within regulatory boundaries. Factors which bode well for borrowers and intermediaries for the rest of 2019 and beyond.