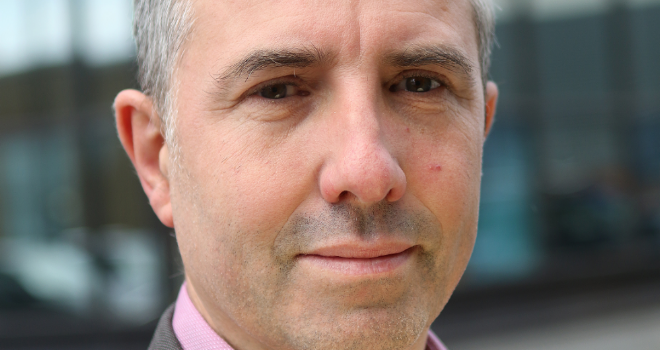 "In terms of general mortgage costs, despite the ever-changing market, these are reported to have shown no major change over the past three months."
As we currently reside in a country full of turmoil, debate and ridicule (plus words that I can't include within a family-friendy trade media outlet) it serves to underline how there is nothing wrong with a little bit of serenity, stability and, dare I say it, normality.
The buy-to-let sector has faced its fair share of challenges in recent times, challenges which have largely been met head-on. Of course, concerns have been raised along the way and it's not been an easy ride for many. However, despite this regulatory upheaval there is a generally positive air within the specialist market. Existing lenders have evolved to adapt offerings to suit new market conditions where that possible, whilst new lenders have entered the market and worked hard to build up brand equity and trust through a combination of speed, certainty and knowledge.
Here at Foundation Home Loans, we have seen internal statistics chart the rise in popularity of limited company borrowing, additional activity generated through the professional landlords and a move away from the more vanilla end of the buy-to-let product range. And I believe this is indicative of the buy-to-let movement as a whole. In terms of general mortgage costs, despite the ever-changing market, these are reported to have shown no major change over the past three months.
Mortgage Brain's latest buy-to-let analysis found that since the start of December the cost of three and five-year fixed rate mortgages remained broadly flat. While the cost of a 70% loan to value three-year deal rose by 2%, that of a five-year deal fell 1%. Similarly, the rate of a two-year tracker fell by 2% in the period, creating a potential annualised saving of £126 on a £150,000 mortgage. When compared with three years ago (March 2016), the cost of a 60% LTV five-year fixed buy-to-let mortgage was suggested to be 11% lower, while two and three-year 60% LTV fixed rate deals are 7% and 10% cheaper, respectively.
When assessing this data, I refer to my earlier point that stability can sometimes be a good thing. Yes, it would be great to see rates falling across the board but when you take Brexit and its plethora of unknown connotations into account then a relatively flat market doesn't seem like such a bad thing, especially within a sector which has had to overcome so many hurdles. And, importantly, the cost of taking out a buy-to-let mortgage remains at an historic low.
When digging a little deeper you only have to scroll through the news pages to see how many new products are being launched, innovative new concepts introduced, and criteria enhancements being made. Many lenders are showing their true colours and not hiding behind the Brexit barriers to battle through funding, risk and regulatory barriers to facilitate the needs and wants of their intermediary partners, landlords, developer and investors as best they can.
Now if only most politicians could say the same to the people they are supposed to be acting in the best interests of.