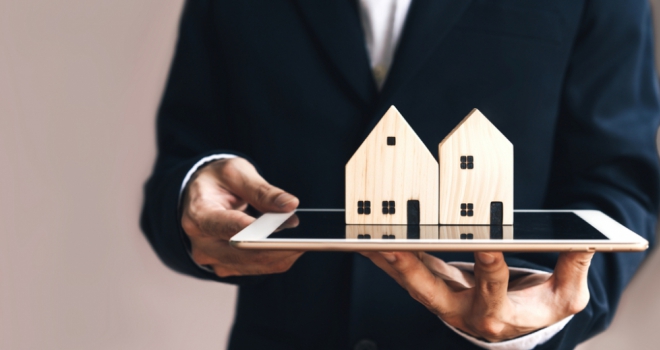 "People are shifting predominantly online to research their mortgage options – brokers need to be part of that or they will lose business."
This was the view of Pradeep Raman, director of digital at Finova, speaking at today's Mortgage Adviser Event in London, in his seminar session.
Looking at post-pandemic norms, Raman said it was unsurprising that - in a post-pandemic world - digital adoption will 'accelerate like wildfire'. He pointed to a YouGov poll indicating that 57% of people want to continue work from home post-pandemic, and a survey from McKinsey & Company showing that 92% intend to continue purchasing online post Covid-19. He noted: "Digital is sticky – and the same will be the case for financial services, despite being a human business."
Based on a study performed by Finvoa, 30% of brokers had faced difficulties based on their reliance on paper-based documents - a fact which Raman said was unsurprising. He added: "There are a lot of technologies out there – but adoption from brokers is fairly poor."
The issue of under-utilised technology starts at the beginning of the mortgage journey, with Raman pointing out: "People are shifting predominantly online to research their mortgage options – brokers need to be part of that or they will lose business. Interestingly, 70% of millennials go online to start their mortgage journey - the acquisition part of that journey is something brokers need to look into."
He pointed at technologies such as chatbots, digital fact finds, and unified research tools as key tools to improve technology use at acquisition stage. As an example, he pointed specifically to chat bots used to 'triage' clients and answer basic questions, saving a broker time and displaying digital proficiency that is 'extremely important' to the Millennial and Gen Z consumers looking to get on the housing ladder in coming years.
This is an opportunity, however, Raman urged - not a threat.
Finova surveyed lenders, brokers and consumers and found 70% of consumers would use digital signatures and 71% would use online ID verification – showing that consumer appetite for technology and the ease of digital tools is high.
Perhaps most relevant for brokers, the research undertaken by Finova showed that 67% of consumers would explore their mortgage options with a broker if they were contacted before their deal ended – stressing the importance of good technology use throughout the client lifecycle. He pointed at multi-channel communication tools such as Glia or consumer dashboards as a way to maintain communication with clients ahead of their fixed rate deals ending.
Raman commented: "We know we have 2 million households on the standard variable rate in the UK - and only 25% actually switch onto a new rate in time. That's not due to a lack of great technology, but things falling through the cracks."
"A lot of brokers do contact their clients - but they do it without enough context. They have questions like – when do I need to contact my broker? How should I get in touch when my deal is ending? How much can I save if I change my rate? If we tell consumers the answers to those questions, they will be much more likely to respond. The technology is there: it's just not being used efficiently."
For more information about Mortgage Adviser Event and the upcoming Manchester date, visit https://mortgageadviserevent.co.uk.