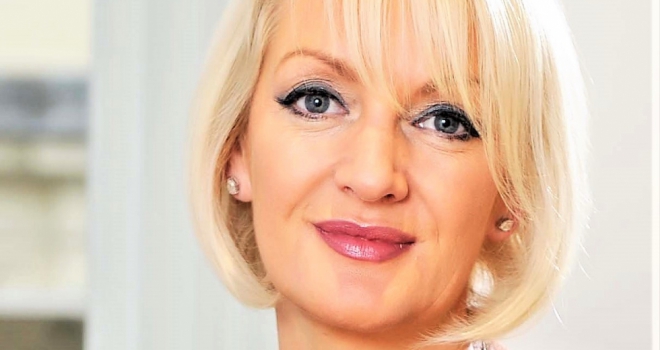 "The size of the market - annual lending has stayed flat around £4 billion during the pandemic years - will grow and grow if we get anywhere near a third of people using the lifetime mortgage."
However, retirement today is a totally different beast. Most of us who are still a ways from retiring are well aware that life after work has totally changed and the retirement our parents and grandparents had would be almost alien to us.
In truth, pensioners in 2022 cannot enter retirement and rely on their pension alone - those days are well gone. No, today's retirees need a diverse approach to funding a retirement that will, on average at least, last many years longer than previous generations.
Some may plunder their savings; some will look to sell up and downsize; others will try and remortgage. But how many won't have any significant savings to dip into? Who will really want to downsize in later age? And how easy will it be for many to remortgage in later life?
Millions up and down the country have very little saved up for their retirements. The median total for retirees hovers around just £25,000 - which simply will not stretch anywhere near far enough for most people. Plus, according to research from Hargreaves Lansdown, hardly anyone wants to downsize in retirement. Of those aged 45 to 54, just 17% responded that they would downsize in retirement, while this dropped to just 14% among those aged 55 to 64 - who are obviously even nearer to retiring . Add into this mix more stringent controls and more hoops to jump through for older borrowers, and you can see the obvious problem. People need an alternative funding vehicle for their retirement.
Enter equity release. Now, some may say that the lifetime mortgage is still a fringe product that will only be right for a small section of society - but is this still true? According to recent research from Canada Life, as many as a third of retirees will look to equity release to fund their later life.
If these figures are accurate - or even close to being accurate - equity release is set to play an enormous role in the future of retirement planning. The size of the market - annual lending has stayed flat around £4 billion during the pandemic years - will grow and grow if we get anywhere near a third of people using the lifetime mortgage. But the significance of this goes much further.
Rather than pure market size, when more people look at our industry to help them in later life it will cement the one thing I and many others have been fighting for: mainstream acceptance.
This is far more important than the bare figures because if we can secure equity release as a valid and accepted alternative, backed by those in and outside of the industry, then we can reach and help more people have the retirement they deserve.
And the knock on effect of this mainstream acceptance will be enormous. More advisers will look to specialise in equity release, more lenders will throw their hat into the ring and more interest in equity release will expand the industry exponentially.
What's more, with fresh lenders involved, product availability will grow and flexibility for our customers too. There's over 650 equity release products available in today's modern market, up from just 96 products five years ago, and this amount of choice will only grow for our customers as equity release becomes ever more mainstream.
Ultimately, with the pandemic finally drawing to a close, people up and down the country can at last look to put their retirement plans in place. Both businesses and savers have been hammered by Covid, but house prices have continued their climb upwards. Equity will be a solution to the retirement finance crisis and the lifetime mortgage will likely become a mainstream option in the very near future.