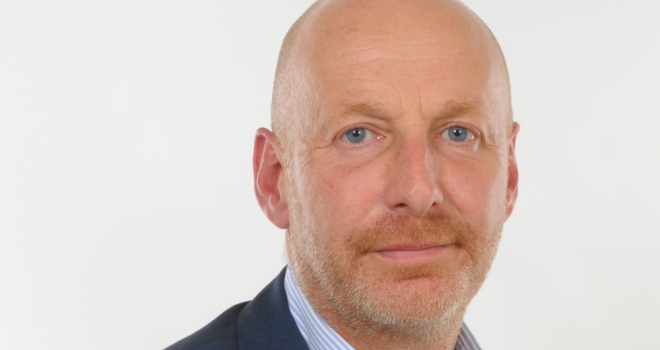 "For many advisers, working on a 'vanilla' mortgage can be a rare occurrence, particularly in the more investment-focused areas of the market and especially in this current marketplace"
It's undoubtedly the case that, for many advisers, working on a 'vanilla' mortgage can be a rare occurrence, particularly in the more investment-focused areas of the market and especially in this current marketplace, where portfolio landlords have a number of wants and needs and a number of avenues to explore in order to get the finance/properties they need.
Of course, this is good news for advisers – across all parts of the mortgage market – because not only do we have a situation where client needs are far more complex than they ever used to be, but the sheer number and complexity of the products available to them make it almost impossible to sort out those finances themselves. Plus if they do go down the direct route, how can they ever be sure they are getting the best outcome if they haven't used the services of an adviser?
It leaves advisers in high demand, especially in a marketplace where purchase activity has held up incredibly well, and where many buy-to-let mortgages are coming up for maturity, particularly those of a five-year fixed nature of which we saw a large number agreed back in 2017.
This combination of factors of course combine as many landlords are wishing to use the equity growth in their existing properties to access money for the deposits on their next properties, with an increasing number looking at higher-yielding opportunities particularly in the HMO and multi-unit block sectors.
And of course we have a very fluid mortgage market at present when it comes to buy-to-let finance, given the recent situation with swap rates resulting in a growing number of price changes across the board.
Advisers again are being relied upon like never before in order to secure the rates/products and to ensure that the borrower is able to hold onto that rate, up until the point of exchange/completion. Their 'inside' knowledge doesn't just extend to rate and criteria, but increasingly to service levels which are playing a very important part in determining which lender route to pursue.
We've certainly seen these culmination of factors in recent weeks, and it has resulted in an incredibly busy period for Fleet Mortgages, across both purchase and remortgage, especially in our more complex sweet spots which, as mentioned, increasingly more landlords are finding (and wanting) themselves in.
Clearly, a lot of advisers will be able to lean on their network, club, distributor, packager for support with these types cases which might well seem out of the ordinary and more complex in nature. Advisers should also not be afraid of contacting lenders like ourselves direct because – given the speed that things can change – it may well be worth a conversation upfront to get a clear steer on what we can offer and where the market might be heading.
There is no doubting that complex buy-to-let is a thriving part of the market, but this does mean that the complexity of what is on offer is also shifting and developing, and there is an imperative for advisers to ensure their knowledge is up to date in order to be able to service these types of clients well.
To make sure you are on top of that knowledge requirement, don't be afraid to access all sources of information, including lenders themselves. Our telephone and regional business development managers are always on hand to lend a hand, particularly if there is a case which, even the most experienced of practitioners, might be finding difficult to get their heads around.
Lending solutions are not always going to be straightforward in this product space and therefore make sure you take all the specialist help you require in order to get the best outcome for the client, and to ensure they keep coming back to you time and time again.