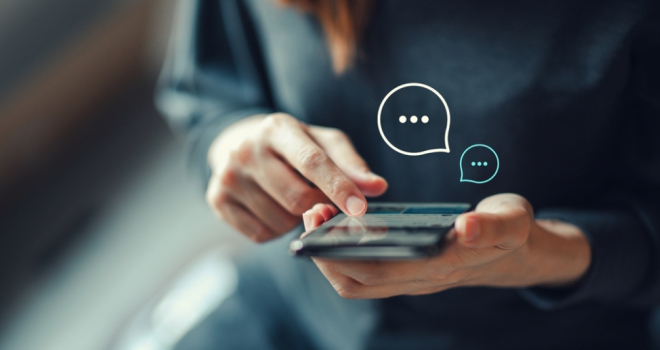 "Consumers are becoming increasingly savvy in the way they respond to internet forms that promise them a 'quote'"
There has been an increase in the number of consumers inputting 'fake data' when seeking online quotes because they don't want to get pestered with calls, according to data from marketing technology platform Contact State.
Contact State works with lead sellers and lead buyers to certify and validate leads, and control how customer details are transferred. It does this by analysing the authenticity of the customers' journey and the details they have provided, rejecting any that have entered fake information and those who have been 'tricked' into inputting their details through a misleading landing page or form.
In 2022, the monthly average of leads rejected by Contact State's firewall after being identified as 'fake data' was 5%, but in the first month of 2023, this has almost doubled to 9.7%.
Furthermore, the number of certificate rejects – which is where the customer data is real, but validity of their journey has been questioned – has risen from 12% to 18%.
Alain Desmier, founder of Contact State, says the data suggests consumers are becoming much more savvy in the way they respond to online forms that claim to be offering instant quotes, and lead generators and buyers need to up their game if they want customers to take them seriously.
He said: "The Contact State firewall intervenes into the lead generation customer journey when it picks up that a phone number is fake, that hoax data is being generated or when a lead is submitted without a Contact State certificate.
"This rise in rejected leads and certificates shows that consumers are becoming increasingly savvy in the way they respond to internet forms that promise them a 'quote' and will respond with fake data if they think they are about to be collected as a lead for a call back."
And consumer research supports this; according to Contact State's report Data Control Matters – a survey of 5,000 consumers - 29% admitted having had a negative experience when getting a quote for a financial product online.
Of those, 24% said that when they had first tried to get an online quote, it had not been clear that they would have to submit their details, a further 24% said they had wanted an online quote but were called instead while 30% said they received too much contact too quickly after inputting their details. Almost a third (31%) are less willing to share their data online than they were five years ago.
Alain continued: "The message and implication of this is clear - if you generate or buy leads from a website that is promising 'quotes' but in reality, the customer needs to give their details before they get that quote, you are going to either have to change that messaging to make that clear, or create some sort of pricing platform or indicative quote engine so the consumer can see you are truly serious.
"With consumers becoming more and more suspicious of the validity of the 'quotes' they are being promised, and the Consumer Duty clamping down on misleading advertising that pulls a customer into a journey they did not want or expect, the invalid rate for lead generation is only going to get worse."