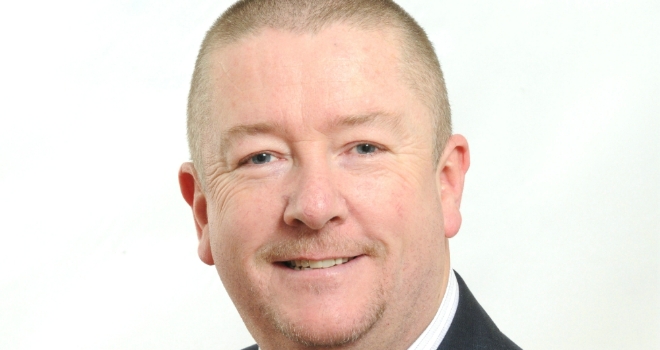 "We not only have to be fully aware of the later life lending sector and the solutions it offers, but what consumers could potentially secure elsewhere."
The later life lending market continues to establish the very firmest of foundations, with equity release, RIO, mortgages for older borrowers, all continuing to show strong and significant growth. Those demand fundamentals fuelling the sector are also unlikely to change either; in fact you could very strongly argue that they will only gain further traction as time passes.
I recently looked at our own activity levels and business is, like the weather recently, hot, up 38% on the same period last year and shows again how – when it comes to older borrowers – advice is absolutely fundamental, and advice is being sought out and taken.
What we do however have to be strongly aware of, and this is something we have stressed continually, is the fact that customer needs do not sit within any sort of product vacuum. And, because of that, we not only have to be fully aware of the later life lending sector and the solutions it offers, but what consumers could potentially secure elsewhere.
I know, for the most part, advisers do this, but at a recent 'Breakfast with Stuart' meeting, the issue of equity release as a solution for certain client circumstances was raised, particularly with regards to using it for debt consolidation.
Now, of course, paying off debt has been a fundamental reason for many people taking out equity release products for many years. Historically, many customers have used equity release, for example, to pay off residential mortgages, specifically when lenders came asking them to settle those mortgages later in life, or perhaps when the term of their interest-only deal ended and they required the money to pay off the capital.
However, it would seem that with more customers using equity release to consolidate debt, there maybe some concerns that they have not explored all their debt management options before deciding on this course of action. Now we must stress that advisers of course can recommend lifetime products if the customer does want to use the equity released to pay off debt but you certainly have to be clear on that recommendation, why it was suitable, and indeed, what other areas you considered.
Indeed, when it comes to debt consolidation, there is the argument that the adviser should refer the client to a debt management organisation/counsellor straight away and let them speak to them first. However, not all clients are keen on pursuing this avenue and depending on who they look to for support, it may take time to get an appointment.
So, of course, advisers are going to want to help clients in these situations and they're going to want to help them sooner rather than later if there is a time imperative but, this can often be a complex situation, and advisers need to ensure they cover off all bases and tread carefully here.
For instance, are there other options available to the customer rather than borrowing/equity release? Could they instead access their pension pots to pay off the debt? Could they utilise their State pension? Might they not be accessing the benefits they are entitled to, which could help pay off the debts?
It is vitally important that all other options are considered, and even more importantly, that client files and paperwork explicitly outline those considerations, what they were, how they might work, and indeed, why they were not deemed suitable if you move onto an equity release/later life lending recommendation. Plus, of course, you must also show that the client understood all aspects of this process, and the reasoning behind your advice and recommendation.
Let's be honest here – later life advisers have to show their full workings with each and every client, particularly where there could be other potential solutions outside the sector. In these specific cases, it would be no bad thing to build a strong relationship with a debt counsellor in order to at least provide an avenue for help and support to the client.
Of course, timing will be everything here however what you undoubtedly want to provide is peace of mind for them and peace of mind for yourself that you have made the right call in opting to use equity release or later life lending for this purpose.