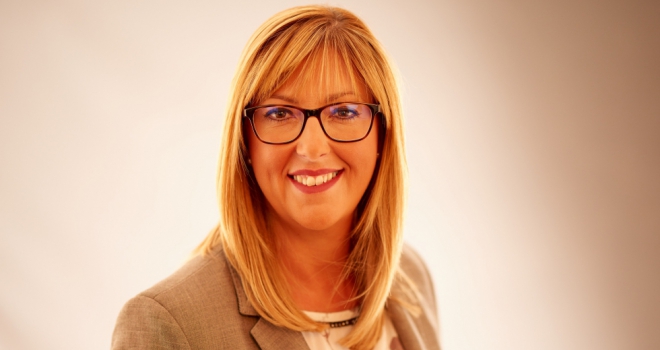 "It started with a raft of changes, with new products launching in the buy-to-let sector and ended with positive news for self-employed borrowers."
The result of all these factors was a staggering 46,000 criteria changes. Roughly 3,800 changes every single month. Staying on top of these criteria changes via a traditional notepad or spreadsheet would have been virtually impossible in 2021. There is evidence that in fact plenty of brokers have indeed been shunning the spreadsheet and embracing technology. On Knowledge Bank there were an incredible 1.35 million searches across the year, helping brokers to place thousands of cases. Lenders have also been implementing technological solutions, with the end of the month bringing two-new tools designed to improve brokers' experiences.
Looking at criteria changes in December, despite traditionally being a quieter time, the last month of the year followed the pattern of 2021 with plenty of action from lenders, particularly in the buy-to-let sector.
Let's dive into the key changes.
Week 1 – WC 29th November
The month started with big news for Knowledge Bank, as Ying Tan joined us as chairman and non-executive director. Bringing his vast experience in both scaling up start-ups and his background working in fintech, Ying will provide invaluable guidance as Knowledge Bank evolves.
In criteria news, Skipton reverted to its pre-Covid policy for contractors. Contractors will now no longer need three months remaining on their current contract to qualify. From now, one month remaining on the current contract is sufficient.
There was also further positive news for self-employed borrowers with Hinckley & Rugby Building Society increasing its LTV on products for freelance applicants to 95%.
The building society also improved its loan-to-income (LTI) multiples for all borrowers, including the self-employed, to 4.49 times income for products above 80% LTV. The exception to the higher LTI are applicants wishing to consolidate debt, or those who have mismanaged their finances in the past – these borrowers will be restricted to an LTI of four times income.
Week 2 – WC 6th December
The first full week of December brought with it a raft of changes in the buy-to-let sector. CHL Mortgages introduced multiple new products across LTV bands, and also reduced rates on existing deals. Zephyr Homeloans also launched a new range of buy-to-let products which included new green deals with reduced rates for properties with an EPC rating of A-C.
MPowered Mortgages also launched a new range of products to reward landlords purchasing or remortgaging an energy-efficient property with an EPC rating of A, B, or C.
Vernon Building Society introduced a new alternative Interest Cover Ratio (ICR) of 130% stressed at product rate plus 3%, which applies to all its five-year buy-to-let and holiday let products.
Finally, Suffolk Building Society made a range of criteria changes, including increasing the maximum loan size available to borrowers. For all residential, expat residential, buy-to-let, expat buy-to-let and holiday let products below 80% LTV, the maximum loan size has increased from £500,000 to £1 million.
Week 3 – WC 13th December
The trend of new product launches continued in the third week of December with Foundation Home Loans enhancing its owner-occupied proposition further with new 90% LTV 'fee-assisted' products for residential borrowers.
Vernon Building Society also launched a new 95% LTV residential mortgage and opened its distribution to intermediaries.
There was also further good news for self-employed borrowers as TSB announced it was increasing its maximum LTV for the self-employed and day rate contractors to 95%, subject to credit score.
There were also positive developments for brokers needing quick decisions for bridging loans. United Trust Bank integrated Hometrack automated valuation searches within its broker portal for new fast track and standard bridging applications.
The automated searches will allow brokers submitting enquiries through the portal and requests for decisions in principle, to carry out a Hometrack AVM search 24 hours a day. This will give the broker an instant pass/ fail indication, and an accurate valuation at the point of submitting the enquiry.
Following the trend of lenders bringing in new tools to support brokers, Buckinghamshire Building Society launched an enhanced affordability calculator on its website.
The intuitive affordability calculator reviews the affordability of borrowers, but then cross-references this information against a selection of Buckinghamshire Building Society's lending criteria.
Capping off an incredibly turbulent year, December was another busy month for criteria changes. It started with a raft of changes, with new products launching in the buy-to-let sector and ended with positive news for self-employed borrowers. In the buy-to-let sector EPCs are certain to be a subject which continues to interest lenders throughout 2022 as landlords begin preparing for the proposed regulations that take force in 2025.
The year ended with lenders announcing new tools to improve brokers' experience. Both of those that launched in December were tech-based systems, and this is a growing trend in the sector.
With criteria certain to continue evolving quickly in 2022, brokers will need to ensure they are embracing tech to keep on top of the thousands of changes each month.