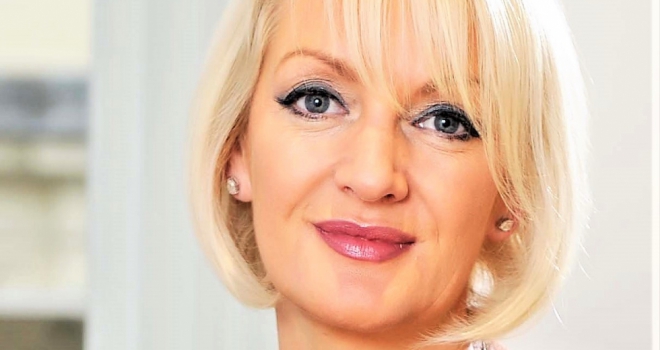 "Unfortunately, I think most people don't want to admit that being a pensioner in 2022 means more than having a pension."
According to research from Legal & General Home Finance, some 70% of retirees are state pension dependent but are also homeowners. This reveals an obvious fact: for those that need more help on top of their pension, property is a possible answer. As well as this, as many as a third of retirees have less than £10,000 in their private pension pot but, luckily, happen to own a property.
So, what to do? The obvious debate is downsizing versus refinancing. The first option - uprooting and moving to another home - will work for many people, but will it work for everyone? Of course not. For those that do not want to downsize in later life - which I think will be a large number of people - refinancing with options like the lifetime mortgage will be an interesting alternative.
Although most people will be unable to access much in their pension, according to L&G's research, 'the average homeowner in England and Wales could access £72,988 in equity release based on analysis of median house prices'. So equity release could deliver seven times what lots of people's pensions will be able to provide them.
What's more, as house prices have steadily, or in some instances swiftly, climbed over the years people are going to be looking at ways to cash in. Since 2016, property value in England and Wales has jumped 24% and thousands, if not millions, of retirees will be sitting in a house worth far more than they originally paid for it. But without selling up or remortgaging it's impossible to reap the benefits.
Again, according to L&G Home Finance, '22% of current workers plan on using the value of their home to fund their retirement'. So more than one in five people already know they will be needing to tap into their property to have the retirement they deserve, but I have a feeling this number will actually be higher.
Firstly, I think we as people often tend to be bad planners. This 22% figure is from people who are working now and are already planning for their retirement. But how many people ever really make big plans for their retirement? More than one in five fail to make any plans I would guess. You only need to look at people's pension pots to realise this.
Secondly, I think many people are still in denial about the realities of modern retirement. Unfortunately, I think most people don't want to admit that being a pensioner in 2022 means more than having a pension. Understandably people will not want to erode their historic house price gains, but the reality is that many may need to use their home to fund their post work life.
If anything, what we need is a rebrand. Things like equity release or remortgaging in later age need to stop being seen as some sort of failure. After all, these products will be the way millions of people will get the retirement they deserve.
Ultimately, for those that haven't got retirement finance plans in place or haven't been able to build a realistic pension pot, options like equity release will become a more attractive alternative. However, as it stands, our industry is still somewhat fringe. Many more people could be using their historic house price gains to fund their retirement, but I think right now equity release needs to do a better job at telling this story.
For too long we have been written off as an 'expensive last resort' often without true understanding of the features of the plans. Time and time again the mainstream media push this narrative that equity release is super costly and compare our products directly with those in the traditional mortgage space - an apples and oranges comparison.
What we must do to fight back against this unhelpful and untruthful narrative is to push our own. We must challenge this story and present a new one. A story of how the lifetime mortgage can help those with little or zero in their pension pot and how our products can be a lifeline to those struggling to solve their financial worries in later life.