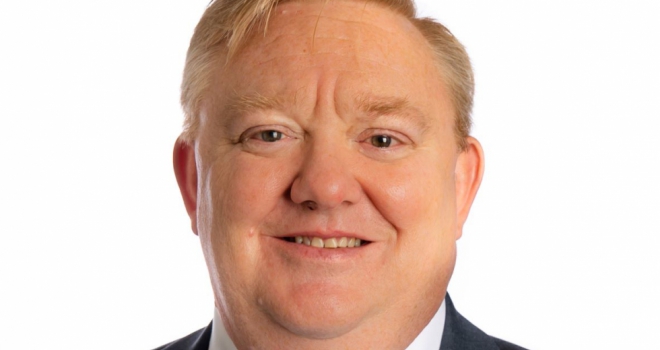 "Advisers now have access to mortgages flexible for complex income at higher LTVs which can smooth that path from the PRS to owner-occupation for them."
Understandably, given recent Government focus on this area, helping 'Generation Rent' become 'Generation Buy' remains an ongoing priority and there were a number of announcements around this, perhaps most notably the introduction of Right to Buy for social housing tenants and the so-called 'Benefits for Bricks' measure for those working individuals who claim housing benefit. The idea being that they will, in the future, be able to use that benefit to pay for a mortgage rather pay it to a landlord.
As the industry reacted, this will be an interesting one for lenders to get their collective heads around, although of course many (including Foundation) already accept a percentage of housing benefit as part of a borrower's assessed income. For these potential borrowers, it is usually the raising of the deposit which is the challenge, so it will be interesting to see over the coming months how this is overcome by the Government and via mortgage industry innovation.
However, also of interest is the research from the Department for Levelling Up, Housing & Communities (DLUHC) which analysed the 2019-20 English Housing Survey and from this was able to segment private renters into four distinct groups.
It's informative and interesting on any number of levels, not least because it seems to show the biggest 'group' of renters are not 'uncomfortable' in that decision or experiencing problems with their accommodation such as overcrowding or damp – another result to come out of the analysis.
By far the largest of these groups was the 'Comfortable Renters' who make up 44% of the private rental sector, approximately 1.94m households. Here is how DLUHC define 'Comfortable Renters': they have few financial or other limitations on choice of housing; they are unlikely to have low income; relatively unlikely to have children or be in ill-health; most likely to have savings; least likely to have difficult paying the rent and expect to move out of the PRS by buying their own home, with 36% of their number expecting to do this within the next two years.
It is also informative because, as mentioned, it is this group who are much more likely to want to move into the owner-occupation space, but no doubt are considering their options, not least their ability to secure the mortgage finance they need to get onto the housing ladder.
One can then begin to understand why there are Government calls for payment of rent to be taken into account by lenders when assessing their ability to afford the mortgage, but there remains also the much wider criteria requirements of whether lenders can accept mixed PAYE and self-employed income, how much commission they'll take into account, how long a person has been in employment or self-employed or contracting, and how many years' accounts they have available, amongst a myriad of other variables. It is here that the manual underwriting of specialist lenders comes to the fore.
A large number of these 'Comfortable Renters' will be working in stable jobs, will have strong career prospects, and will feel strongly that – when the time is right for them and when they have the deposit monies required - they could be in a position to buy, especially if all of the above is considered in the lending decision. As the research shows, many of those want to purchase within the next two years, and advisers now have access to mortgages flexible for complex income at higher LTVs which can smooth that path from the PRS to owner-occupation for them.
For those borrowers hoping to exchange their benefits for bricks, advisers can begin already by familiarising themselves with those lenders who accept gifted deposits from a wider then typical range of family members, and also accept benefit income for affordability and, without wishing to lose one of our USPs, it is my hope that more choice becomes available to all renters as more lenders consider this sort of criteria.
But what is clear is that we should certainly not underestimate the role the PRS plays, and how important landlords are in supplying these homes for them to live in, and neither should we disregard the urge to buy a home when that time comes. Luckily, there are lenders such as Foundation that cater for both sides of the coin and the ability to both rent and buy is something that we should not take lightly or for granted.