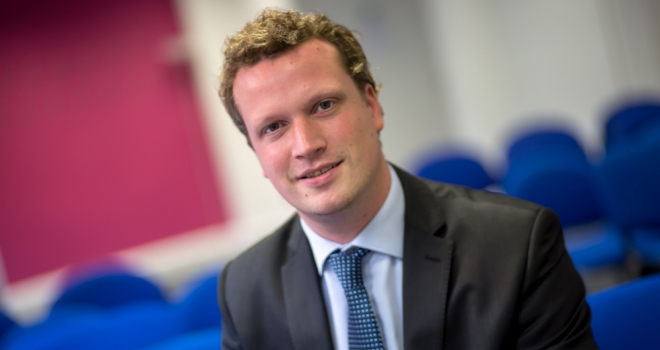 "The concerns the FCA outline around remuneration and governance can both be drawn back to their broader issue with culture in the world of broking."
The FCA's April Dear CEO letter to wholesale brokers raised serious questions about how the industry operates.
In the regulator's view, culture is poor in many broking firms and is further undermined by ineffective remuneration arrangements and weak governance frameworks. Given culture is at the forefront of the FCA's agenda, it is paramount that firms can demonstrate they are meeting expectations. Firms' approach to remuneration is a good place to start. And while SMCR might seem like a burden, it's also an opportunity to empower senior management to build a strong culture of conduct and compliance.
Culture and mindset
The theme of good culture runs throughout the Dear CEO letter. Indeed, the concerns the FCA outline around remuneration and governance can both be drawn back to their broader issue with culture in the world of broking. Changing your approach to remuneration and governance can also help to foster the good culture so sought after by the regulator. We suggest tangible changes, understanding that discussing culture in the abstract provides little help to firms looking to satisfy an ever-stricter regulator.
Remuneration arrangements
Remuneration is a key tool for any firm looking to foster a culture that puts a premium on good conduct. However, the Dear CEO letter points to a worrying lack of awareness in the industry around the FCA's expectations for remuneration arrangements. A chief culprit, the FCA say, is the basic model of payments to brokers in proportion to the revenue they generate, with little provision made for adjustments to encourage good conduct.
The challenge for brokers centres around demonstrating their remuneration framework not only rewards staff for making money but also punishes them when it is made in a manner not consistent with FCA rules and principles. And firms need not lose sleep when considering what constitutes unacceptable behaviour. The UK is awash with regulation to protect customers and market stability. For many brokers, the problems around conduct stem from staff feeling able to ignore these rules without fear of punishment. You can promptly strengthen your position if you link your remuneration practices to these rules through the consideration of regulatory breaches and failures to follow protocol during salary and bonus reviews. It's perfectly fine to reward the top biller, but only if this approach is tempered by consideration of the manner in which the money is earned.
Simply put, your top performers and highest paid need to be those who make money for the firm while fulfilling their obligations to their customers and the market. And while any change to remuneration is hard to implement – people are understandably watchful when it comes to their pay packet – improvements in this area will be a sure way to improve your culture and curry favour with the FCA. The regulator accepts that embedding a new culture can take time, but firms need to be able to demonstrate progress and positive direction of travel.
Oversight of fee earners
Linked to the remuneration challenge is the concern that the importance of broking revenue provides the 'star performers' on the trading floor with levels of power that neuter efforts to hold them to account. While the FCA's ideal situation is one in which Risk and Compliance have the final say on matters of customer and market protection, this is often rendered impossible by the need to keep a firm's main breadwinners happy. There is, they fear, a balance of power that deters senior management from driving an agenda that puts compliance with the rules and respect for the customer front and centre.
The FCA hopes that the Senior Managers and Certification Regime (SMCR) will act as an antidote for a culture in which senior management are not willing to challenge poor behaviour. With SMCR placing a greater burden on key individuals to own responsibility for good conduct, it will no longer be an option to give the top fee earners free reign. After all, once SMCR has come into force, failure to own responsibility for front-office conduct could cost you your job and even your career. And it's also worth noting that SMCR is about more than senior managers and certified persons. Even those who avoid the privilege of falling into these categories will be caught by the Conduct Rules. And with firms being required to inform any future prospective employers of serious shortcomings in employee conduct, it is easy to see the balance of power moving away from the fee earners and towards those who want a balanced approach to making money.
Embedding good culture in wholesale broking
If you have concerns about how your firm is positioned, remember that culture is at the forefront of the FCA's agenda and brokers need to find tangible ways to change accordingly. A balanced approach to remuneration is one of the very tangibles that can enable you to foster a better culture. And while SMCR might seem burdensome, you should view it as an opportunity to empower senior management to build a strong culture of conduct and compliance.
All brokerages need to ask themselves three questions:
1. Are we making money in an environment that considers outcomes, not only for our balance sheet, but also for our customers and the market as a whole?
2. Is our talk of good culture purely aspirational, or do we reward those who follow it during pay and bonus reviews?
3. And are we using SMCR as an opportunity to better align our business with FCA expectations?
When you've honestly considered these questions, you can determine if your firm is where it needs to be. If not, the three-month period until full SMCR rollout provides a perfect window to put in place the required change.