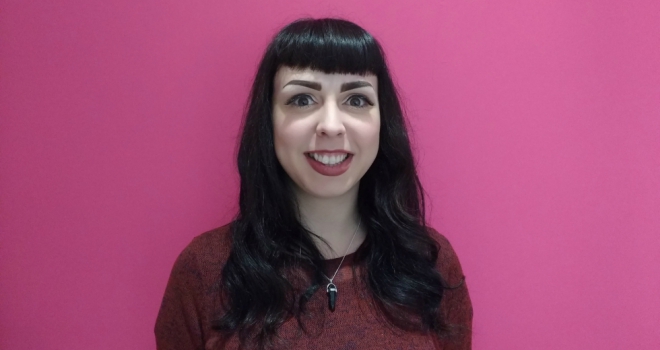 " It highlighted even more to me the importance of brokers and specialist lenders in ensuring that these cases go smoothly and that buyers are supported."
As editor of Financial Reporter for the last four years, I thought I'd read everything there was to know about first-time buyers.
With a plethora of statistics about first-time buyer deposits, completions and mortgage rates available, I realised we had never actually covered a first-time buyer's journey from start to finish. Which is where I can now step in as owner of my very first home.
Working in the industry, I was quietly confident about the process. I dutifully opened my Lifetime ISA on the first day it was available, depositing £1 to ensure I could withdraw the funds after a year if I needed to (regardless of how wildly optimistic that might have been, save for a lottery win or a call from Heir Hunters).
Doing my bit to support the intermediary market, I went to a broker once I had my deposit saved, had narrowed down my many 'dream homes', and was ready to start putting an offer in. I was smug when he suggested the shiny seven-year fixed rate I'd had my eye on, picked out from the hundreds of mortgage rate articles I'd written where a 5bps rate cut had suddenly become wildly exciting.
After receiving my DIP and getting an offer accepted on a house in the same week, I couldn't understand why people considered the mortgage process more stressful than public speaking or getting dumped by text.
But then I hadn't yet begun to go through the paperwork.
After covering recent news from lenders such as Accord who removed the need paper copies of identification documents, I was surprised to find myself visiting my broker, then the estate agents, then my conveyancer with yet more bank statements and forms of ID to photocopy. Taking half a day out to visit each office with a stack of paper, I felt like a teenager nervously handing out CVs and was grateful that at least this time round I had a car.
I had assumed that in 2018, one party could verify these and share the information between the others, but lack of communication between firms seemed commonplace.
At one stage, after hearing nothing for a couple of weeks, I contacted my conveyancer to be told that he still hadn't received the copy of my mortgage offer from the lender, but hadn't chased. When I pushed, it turned out some documentation had been lost in the post (which both sides were oblivious to, assuming the other was slowing down the process) and the lender was eventually forced to fax the offer over. I hadn't encountered a fax machine since my high school work experience, and mused that any first-time buyers younger than me would probably be unable to identify one, let alone remember the noise you heard when accidentally ringing one.
I would regularly get phone calls from the estate agents (who were the loveliest to deal with throughout the process), informing me that they had heard my valuation would be taking place on a certain day, or that the seller's solicitor had encountered a small issue and wanted to check that a potential delay would be okay with me. I would then get the same phone call from my conveyancer days later, who responded like I was Mystic Meg when I guessed what they were ringing for.
It was at this point that I was grateful for my inside knowledge, especially when my broker or conveyancer would consistently use the words 'valuation' and 'survey' interchangeably, or gave me no information on what each one entailed, when it would take place, or when and how I would receive the reports.
I wondered whether other first-time buyers were becoming confused and stressed at this stage or, more importantly, whether they were actually understanding and getting everything that they needed.
I realised I was lucky to have a 'vanilla' case, even though I encountered minor problems such as an historic secured loan being found against the property and my conveyancer completely forgetting that my deposit would have to be retrieved from my Lifetime ISA, delaying my move-in date.
I thought about how much stress levels could be increased for a young buyer if they were self-employed or in irregular work, or were relying on other parties to produce documentation for a joint mortgage.
Financial Reporter covers these issues regularly, but it highlighted even more to me the importance of brokers and specialist lenders in ensuring that these cases go smoothly and that buyers are supported.
Overall, I found the process less stressful than I anticipated, but I believe there is still room for innovation in the market, even for straightforward cases. There is still a reliance on paperwork, outdated systems and lengthy periods of waiting which were never explained. When writing articles in the future, I think I will have a new found appreciation for lenders and brokers who are innovators in this sector and are constantly improving the journey for other first-time buyers.
In my own case, after two months of waiting, I finally have the keys to my own home. Now I just have to convince any future housemates that keeping the lilac bathroom suite was a good idea.