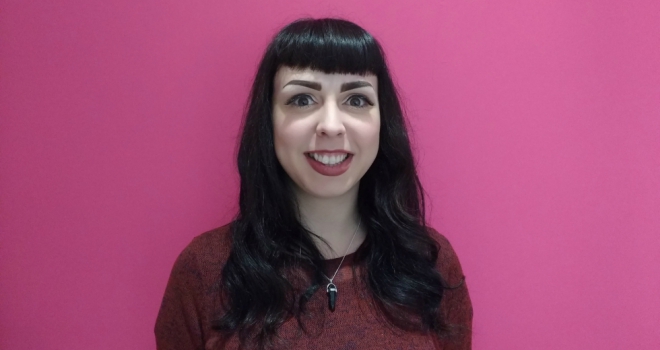 " Similar cases have been reported over several years, suggesting that advisers are expected to simply accept the loss. "
New build developers are pressuring clients away from their chosen IFAs with up to £10,000 worth of incentives, anecdotal evidence shows.
Mortgage broker Rachel Dixon said her client was offered a package of incentives from Bloor Homes, including carpets and appliances worth just under £10,000 - but only if she used their IFA and solicitor.
Writing on Twitter, Rachel said she had worked hard with her client over the course of a month, only for her to secure a new build and be incentivised to use the vendor's own advisers and solicitors. The developer was later revealed to be Bloor Homes.
Speaking to Financial Reporter, Rachel said she had already helped the client with mortgage advice and affordability as well as guiding her through the sale of the existing property.
The client admitted "how pressured she feels" about having to use the developer's services, stating that Bloor offered to pay her stamp duty alongside the package of incentives under the condition that she used their IFA and solicitor. Speaking to Rachel, the client said she is "not happy" with the situation but "don't feel I have a choice given the deal on the table and the pressure I feel to get something sorted".
Advisers and industry experts took to Twitter to condemn the issue, with one writing: "Have worked in this industry since 2003 and this has always gone on. No appetite by regulators to curb it unfortunately."
Rob Jupp, CEO of Brightstar, added: "In a 2019 so called 'mature property market' I can't believe this sort of behaviour is allowed to continue. Why wouldn't an advisor and indeed their client be anything other then UNHAPPY at this scenario".
Another industry professional, who wishes to remain anonymous, contacted Financial Reporter to say he had experienced a similar situation when buying a new build property in 2017.
David Wilson Homes, part of the Barratt group, offered to contribute towards the stamp duty payment if both their solicitors and advisers were used. Our source said it was "many thousands of pounds which I really couldn't afford to turn down, even though I wanted to use my usual mortgage broker".
Worse still, the client said that after agreeing to the terms, the David Wilson Homes adviser "messed up big time" by not considering an ERC on the existing mortgage which he was then left to pay. He said the "saving grace" was that he was staying with Barclays who later agreed to refund the ERC after 30 days. However he was "not sure we would have got the refund if we hadn't been staying with Barclays".
In Rachel's case, her client was reportedly told by the developer's adviser that she could borrow more if the lender was incorrectly told a loan was being repaid. In response, mortgage broker Sebastian Riemann told her she should "report if you know of something that is fraudulent on the application".
So as well as forcing clients to turn away from their usual advisers, which often costs them valuable time and money, in some cases in-house advisers may even be offering a sub-par service.
But what can be done to stop these incentives which penalise existing advisers and even their clients?
Responding to Rachel's tweet, some advisers said they had started charging a fee earlier in the process, while others said they are now considering charging before submitting an application or even before any research has begun.
Although this could help protect advisers, there has also been a strong call for trade bodies and regulators to class the incentives as 'pressurised sales' and help ban it altogether.
The developer itself is not authorised and regulated by the FCA, but it is governed in its role as an introducer to an advice firm.
However under FCA rules, there are no restrictions on introducing a borrower to an authorised firm for advice or receiving payment for referral.
A compliance director at SimplyBiz confirmed that "there are certain disclosures the housebuilder must make in order to retain the introductory payment but any incentives linked between the purchase and the referral are not governed by the Act."
The firm receiving the introduction must not offer any incentives to the borrower under FCA rules, but it does not need to account for any arrangements made between the other parties.
In its Mortgages Market Study interim report in May 2018, the FCA did look at whether relationships that lenders and intermediaries have with other market players are resulting in poor outcomes for consumers.
The regulator concluded that "the cost of a mortgage for consumers using an intermediary with links to a developer is not significantly different to that paid by customers using an intermediary without such links".
However in the cases we've seen it appears that consumers are facing poorer outcomes, even if it is not linked to monetary value.
The relationship a client has with an adviser of their choice can provide great value to both parties and in many cases is lifelong. Feeling 'pressured' into using a different broker can clearly result in stress for the client and in some instances can even result in a worse standard of service.
Additionally, advisers are feeling priced out by large developers who can afford to offer thousands of pounds of incentives in a bid to win business.
As Rachel Dixon said: "The worst is, I don't have anything more to offer my clients, other than me... unfortunately it's not worth £10k of incentives."
Financial Reporter has contacted intermediary trade body, the Association for Mortgage Intermediaries, and the Financial Conduct Authority for comment.
This is not a new issue. Similar cases have been reported over several years, suggesting that advisers are expected to simply accept the loss. However, with multiple advisers acknowledging this this practice may mean a shift in their pricing strategy to pre-emptively receive payment for work, it seems possible it could become part of a larger conversation about how consumers view paying for financial advice - and the outcomes for both brokers and consumers could be significant.